Iran admits its oil exports down 20-30%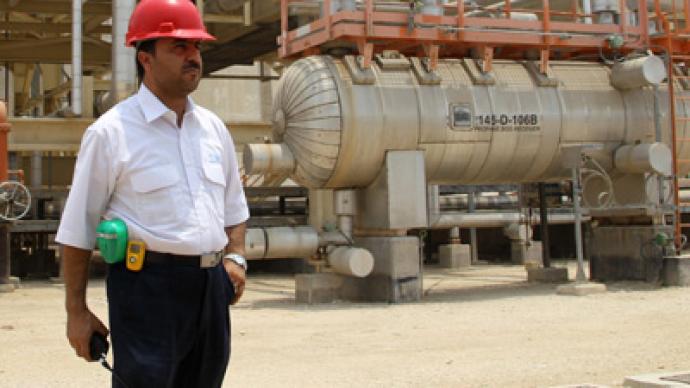 Iran has acknowledged for the first time that its oil exports have fallen 20-30 percent from normal volumes but denied exports were hit by sanctions against its nuclear program.
­A National Iranian Oil Company official in Moscow said on Tuesday that oilfields were under maintenance and crude production was being diverted for refining."We have reduced our exports by 20 to 30 percent," Mohammad Ali Emadi told Reuters. "Some part of the reduction is shifting to refining.""We gradually started to reduce. It is not because of the sanctions but maintenance of the wells," said Emadi. The NIOC official said Iran wanted to export more gas to India and Pakistan to make up for the fall in crude exports. However the admission that exports have fallen substantially is a change of track for Tehran which until now has denied that the U.S. and European measures have had much or any impact.Emadi said Iran's normal crude exports were 2.2 million barrels per day in line with external estimates.A 20-30 percent fall would put Iranian exports at 1.54-1.76 million bpd, off 440-660,000 bpd. Earlier Iran said it plans to increase its crude oil exports to 3 billion barrels per day in the next three years.Customers in Europe and Asia have been cutting back on purchases of Iranian crude ahead of European Union bans on imports to come into effect on July 1.South Korea announced on Monday it will halt crude imports from Iran from July 1while China's imports of crude oil from Iran have rebounded despite the threat of sanctions.China offered Iran to use its tankers for delivery in order to secure at least a part of its oil supply. At the same time the Japanese parliament approved government insurance cover of up to $7.6 billion for each tanker which carries Iranian crude to the country.India which won an exemption to US sanctions this week, is also considering providing sovereign guarantees to bypass the EU ban.