Sanctions cost Iran $40bn in 2012, oil production contracts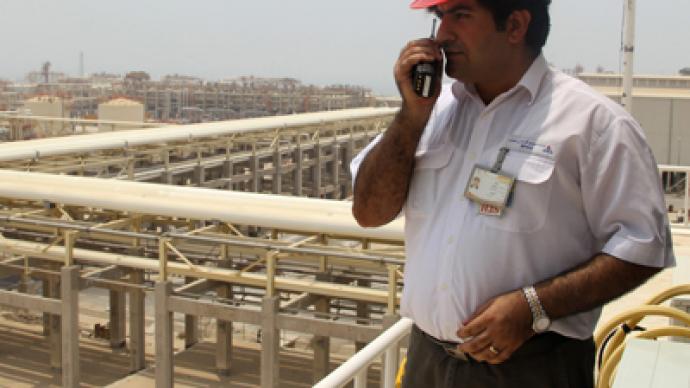 Iran lost an estimated $40 billion in 2012 in oil export revenues as the West tightened sanctions, according to the IEA. The country's oil production in January hit a 30 year low.
The sanctions introduced against Iran as part of the dispute over Tehran's nuclear programme cost the country over $40 billion in export revenues in 2012 or about $3.4 billion per month, according to International Energy Agency. In February the United States introduced sanctions which "effectively bar Iran from repatriating earnings from its oil exports, depriving Tehran of much needed hard currency," the IEA said in its monthly report on the world oil market. The US Treasury said earlier in February that the countries continuing to buy Iranian oil will have to retain their payment for the oil and Iran will be able to use the proceeds only to buy goods in the countries where it exports its oil."For Iran, the latest expansion of sanctions is expected to further undermine government finances as its oil export earnings are now effectively locked into the buyers' countries," the IEA said.The new sanctions came six months after the US said it would deny access to the US financial system to countries buying Iranian oil, but also giving them a grace period so they could wind down trade.Meanwhile, Iranian oil output fell to 2.65 million barrels per day in January, and the fall is likely to continue, the IEA said in its report. In late 2011, before the sanctions imposed on Tehran by the US and European Union took effect, Iran produced 3.7 million barrels per day. "Iranian crude oil production continued to edge lower in January and may fall further in the coming months following implementation on February, 6, of additional sanctions by the US," the IEA, the oil monitoring and policy arm of the OECD, said.According to Iranian Foreign Minister Ali Akbar Salehi the current level of crude production in Iran is around 4 million barrels per day. At a meeting with Russian Energy Minister Aleksandr Novak in Moscow on Tuesday Salehi said that Iran is going to increase oil output to 5 million barrels per day in the next few years, along with increasing production of natural gas. Iran also offered Russia to take part in its oil and gas projects and agreed to make changes to legislation to enable Russian companies to get a stake in mineral extraction projects in Iran.  Iran is one of the world's biggest oil and gas exporters and its economy is heavily dependent on energy revenues. Crude reserves in Iran are estimated at 155 billion barrels while gas reserves stand at 33.1 trillion cubic meters. International sanctions hampered Tehran's ability to deliver its crude to market and receive payments for its exports.
You can share this story on social media: