Apple loses $24 bn, as a mix of budget and "gold standard" iPhones fail to impress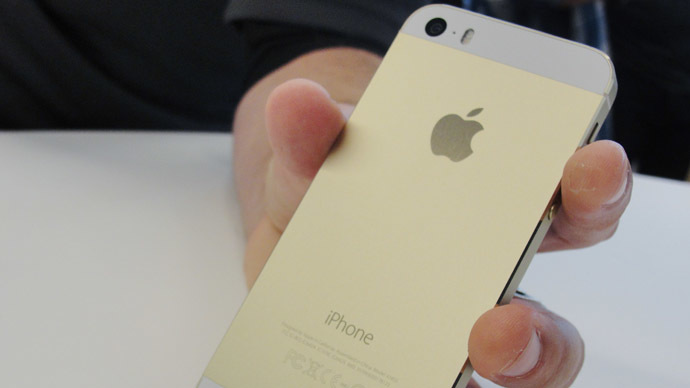 Shares in world's largest tech company plunged more than 5%, after its cheaper plastic model faced tough criticism from both investors and consumers. Experts say, Apple's new line isn't budget enough, as its price is unlikely to attract low-end consumers.
A wave of criticism battered Apple after the company publically presented its new iPhone models, with the stripped - down 5C model aimed a less well–off consumers in emerging markets.
Apple's game plan of cheaper and easier to make plastic cases for the new 5C iPhone should boost margins for a company that has been suffering tough competition from cheaper Android devices.
Without a carrier contract, the 5C will cost $549 in the U.S. and $733 in China, which, analysts say, is still expensive for emerging markets.
Apple has always been at the forefront of technological updates and has stuck to high standards introduced by Steve Jobs. It will now face difficulty in shifting to lower quality, market observers say.
"Anyone expecting Apple to come truly down market with the iPhone 5C was fooling themselves," said Ovum analyst Tony Cripps. "The day that happens is the day the company signals that it has run out of headroom for expansion."
The 5C will be available in five colors - green, blue, pink, white and gold, with the latter hoped to become a hit in China, where the color is considered to be a sign of good fortune.
Rival Nokia was quick to criticize, hinting at Apple's attempt to copy their smartphones image.
Thanks, #Apple ;) pic.twitter.com/x4w3r8Ghcy

— Nokia UK (@nokia_uk) September 10, 2013
"Real gangsters don't use gold phones," Nokia added.
Along with the budget model, Apple also presented its top-of-the-line the iPhone 5S, which Apple marketing chief Phil Schiller hailed as "the gold standard of smartphones'' during his turn on stage during the presentation.

You can share this story on social media: