iPad 2 to hit Russian shelves
Published time: 25 May, 2011 08:55
Edited time: 25 May, 2011 15:02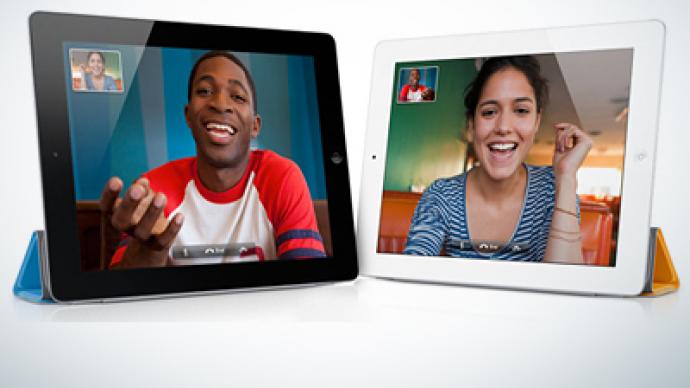 Apple's 'must have' iPad 2 will appear on the shelves of Russian retailers on Friday, with retailers tipping unprecedented demand.
Seven major electronics retailers have announced a grand sale of the second generation of the ground breaking tablet with the iPad 2 available to the public internationally in March 2011. Retail chain Re:Store is the leading mono brand store for Nokia, Lego and Apple with PR director Ludmila Semushina expecting a sales boom.
"We are happy to be among the first to satisfy the incredible demand of our customers for the second generation of iPad featuring 16 GB, 32 GB of built in memory offered either with 3G or Wi-Fi or both features. The starting price for iPad2 is 18.990 roubles which is less than the price of previous generation iPad. The full pack supplied with both internet features equipped with 64 gb memory will be offered for 30.990 roubles. Following unprecedented demand from customers in Germany, Denmark and Norway, where the first batch of iPad 2 was sold inside three days, we are expecting all iPad 2's to be sold even faster in Russia. We have offered our customers the opportunity to place pre-orders since April and have already received more requests than for first iPad when it came out on the market. I think there will be a deficit, assuming strong demand and problems with spare parts supply from Japan and China."
MediaMarkt, Beliy Veter Cifrovoi, ION, Technosila and Eldorado are also looking to welcome customers on the first day of iPad 2 sales in Russia. Dmitry Pomogaev, PR manager at Eldorado, said the new iPad will be available across Russia.
"We are going to launch iPad 2 sales on the 27 of May which will be available in 20 Eldorado stores around Russia, for instance, the sale will start on the same day in our stores in Moscow, St. Petersburg, Kaluga, Tver, Ekaternburg, Murmansk ,Orenburg and Ivanovo. We will offer our clients to order Ipad online with pre-payment or payment on delivery."
A sales manager at Apple-store.com, Alexandr, said the price will be slightly lower but the demand will cause fast clearance of the stockpile
"I can say that the number of pre orders we have already received exceeds the number of orders we had for previous iPad generation. since people became familiar interest has grown for the latest versions. First iPads will not disappear; however, they will be handed to relatives, friends who have not yet experienced the fascination and addiction from using iPad. The first batch of iPad 2 is expected to be the same compare to the volume of offer of previous iPad."