Intesa looks to spread Russian wings
Published time: 6 Dec, 2010 09:19
Edited time: 6 Dec, 2010 13:58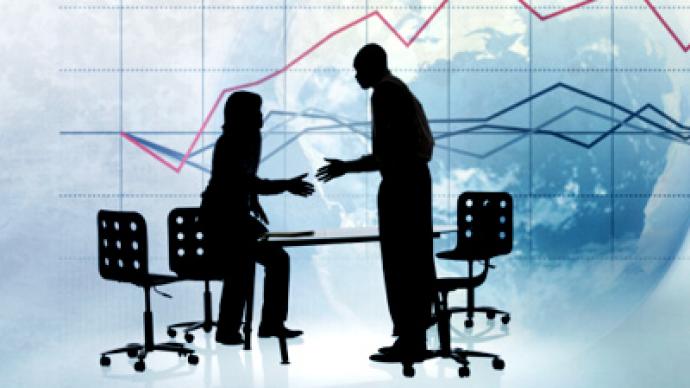 Italy's number one bank, Intesa, is spreading its wings in Russia, providing banking support for almost all Italian investments in the country. Business RT spoke with Antonio Fallico head of Intesa's Russian branch about its future plans.
­AF: "This year trade turnover between Russian and Italy will increase by 40%, while our company is providing banking support for 57% of overall trade volume. We are more than satisfied with the intensive pace of business development. We hope that next year will be as positive as this one."
RT: What kind of projects is your bank financing?
AF: "We are now financing a wide variety of projects. The most interesting one for us is the North Stream gas pipeline. We also finance infrastructure projects in Russia, as well as private and corporate business. We are proud of our relations with Gazprom, for whom we serve as an exclusive adviser on Italy."
RT: What about Italy's mid size family companies. Are they doing more business with Russia?
AF: "They have business in Russia, but not as much as we would like them to have. There are a few Italian companies in the Lipetsk region and in Vladimir Region. Now the Kaluga region is in the spotlight for Italian investors. But still there are only around 60 Italian firms in Russia."
RT: What about banking services. Will bank Intesa increase its presence on the Russian market?
AF: "Yes, we plan to expand organically and through acquisitions and become a top 10 bank on the Russian market. This is our strategic vision. We have 79 branches across the country, but this is still far short of our goals. But we find our relations with Russian business very fruitful. Around 90% of Russian investments in Italy are going through us. Almost 100% of Italian investments in Russia are going though us as well."