Integra posts 1H 2010 $30.4 million net loss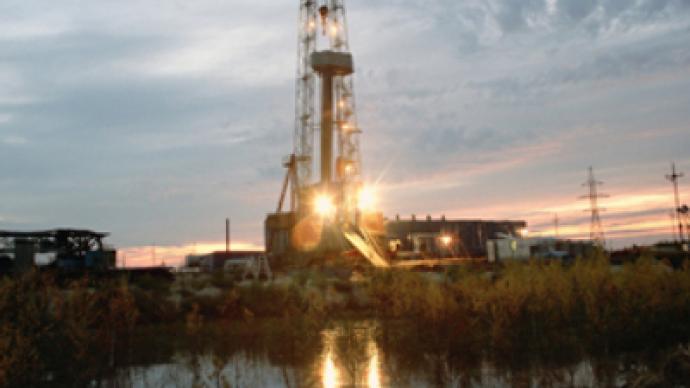 Russian oilfield services provider Integra has posted a 1H 2010 net loss of $30.4 million under IFRS.
The bottom line is down from $22.3 million loss in 1H 2009 with adjusted EBITDA increased by 27.4% to $61.9 million from $48.6 million in 1H 2009 and revenue up by 16.1% from $363 million year on year.
Results for six months of 2010 demonstrate a year-on-year pickup in revenues driven primarily by improving demand for select oilfield services and the strengthening of the rouble against the US dollar, says the report.
The net loss is attributed to a 1H 2010 $25.7 million increase in capital expenditure and 29.9% decrease in net cash generated from operating activities from 49.8 million year on year, according to the company report.
Integra Group's Chief Executive Officer Antonio Campo pointed out the positive tendency for the company financial results after the sector recovery and highlights the importance of the cost effective program implementation along with upcoming organizational and management changes.
"In the first half of 2010 we benefited from a steady recovery in the oilfield services industry and repositioning of our business. Higher volumes of our operations, improved efficiency and stronger rouble were the main factors contributing to improved result year-on-year. Prices for our services are generally flat to slightly higher as areas of overcapacity still exist in some services. In this environment, efficiency is one of our top priorities and we are pleased that our cost control measures allow us to see a continued improvement in margins. We are particularly pleased by profitability trends in our Drilling, Workover, and IPM division and the fact that we generated an operating profit for the first time in the past 21 months."
Campo continued, "This year we took a number of strategic steps to boost our service and technology portfolio, expand the market presence of our core oilfield services, as well as improve our financial flexibility. These steps included joining forces with Schlumberger in the seismic joint venture, divesting our heavy rig manufacturing business, changing our organizational structure and management to improve efficiency and completing an overhaul of our debt portfolio. Our outlook for the remainder of the year is moderately positive and we expect the second half of 2010 to be broadly in line with the first half."
You can share this story on social media: