US billionaire in spotlight in record $276mn insider trading scam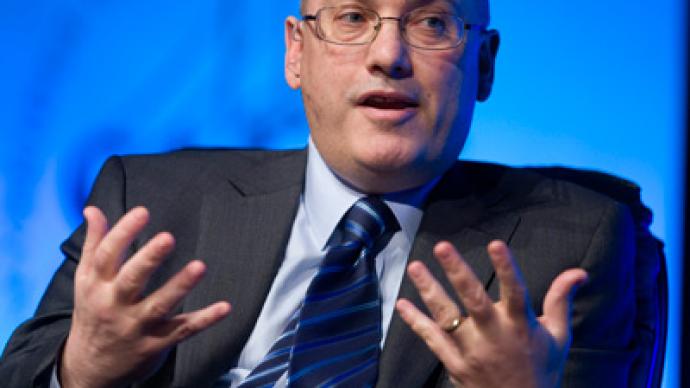 US prosecutors claim to have uncovered the largest insider trading case. Reports have suggested the founder of the SAC Capital Advisors hedge fund Steven Cohen can be linked to the main suspect.
The new charges relate to a fifth former employee of SAC Capital Advisors – the former portfolio manager at SAC affiliate CR Intrinsic Investors, Mathew Martoma. According to investigators, Martoma received secret information from a former Professor of Neurology at University of Michigan Sidney Gilman. He was participating in the testing of a new drug for Alzheimer's disease. Funds under SAC management profited to the tune of $276 million by selling shares in the pharmaceutical companies Elan and Wyeth, which developed the drug. Cohen and Martoma bought their shares on the neurologist's tips and later sold them after Martoma was told the drug testing was unsuccessful, prosecutors say.Court documents made veiled mentions of hedge-fund heavy Steven A. Cohen, WSJ reports. Though Cohen wasn't mentioned by name, he is referred to as "Portfolio Manager A" in a civil complaint filed by the Securities and Exchange Commission, the paper quotes people familiar with the matter. Besides, he is also referred to as the "owner" of the two hedge-fund affiliates involved in the scheme and involved in the allegedly illicit transactions in the civil complaint and a related criminal complaint filed by federal prosecutors."Mr. Cohen and SAC are confident that they have acted appropriately and will continue to cooperate with the government's inquiry," said an SAC spokesman, in an emailed statement on Tuesday, WSJ reports.Four former employees of SAC Capital or its affiliates have pleaded guilty to criminal charges as part of the government's broad probe into insider trading.The United States have been implementing a major crackdown on insider trading over several years. Since 2008 more than 73 people have been indicted for participating in insider trading with 69 being found guilty. Among those who got prison terms were such heavyweights as the founder of the Galleon hedge fund billionaire Raj Rajaratnam and the former director of Goldman Sachs Group Inc. Rajat Gupta.
You can share this story on social media: