Business hotshots descend on Urals for innovation forum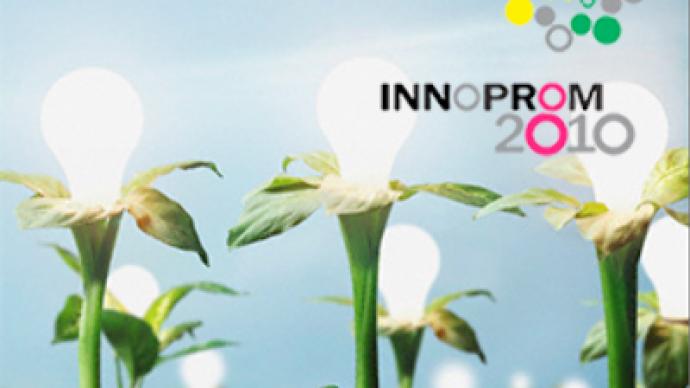 On July 15 – 19, Russia's city of Ekaterinburg will host a meeting of the business and political elite of the country – The Ural International Exhibition and Forum of Industry and Innovation "Innoprom-2010".
"Innoprom-2010" is the first in a special Russian arrangement where the latest technical developments will be demonstrated and topical issues of Russia's innovation market development will be discussed.
The organizer of this event is the government of the Russian Federation. The chairman of the organization committee of "Innoprom-2010" is Deputy Chairman of the Government of the Russian Federation Igor Sechin.
"Innoprom-2010" will present to visitors advanced Russian projects and innovations in the spheres of power efficiency, machinery construction, building, pharmacy, IT, education, metallurgy, heat-and-power engineering complex, among others.
Taking part in the event are Andrey Sharonov, managing director of "Troika dialog"; Viktor Vekselberg, chairman of the supervisory committee of "Renova"; Sergey Kogogin, general director of the public corporation "Kamaz"; Dmitry Pumpiansky, chairman of the board of directors of the public corporation "Pipe metallurgy company"; and Igor Kamenskiy, chairman of the board of directors of the investment group "Renaissance Capital".
During "Innoprom-2010" there will be the plenary meeting "Strategy of technological breakthrough: from import of innovation to their creation", as well as discussion workshops and presentation sessions. Representatives of domestic and international companies, federal and regional authorities, leading Russian and international business heads will discuss current topics about innovation market development in Russia. They will have the opportunity to hold business negotiations and find new business partners.
You can share this story on social media: