First step in Russian time zone reform comes into force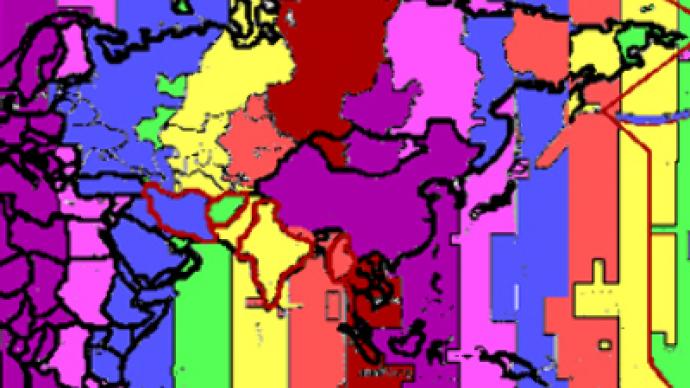 While Russia has changed its time to summer, five of its regions have "moved" closer to the capital in time. Now the country has 9 time zones instead of 11.
This is the first step towards time zone reform, which was initiated by President Dmitry Medvedev in November of 2009.
The next stage will consist of observations and assessments of the changes, according to specialists. After that, a thorough inspection will be undertaken.
"A detailed analysis will be performed: energy, ecology, medicine-biology, defense, communication etc," said Arkady Tishkov, a deputy science director of Geography Institution of the Russian Academy of Sciences and a member of the time zone changes working group. "After that we'll elaborate the plan of further optimization."
Last night, five of Russia's 38 regions switched to new time according to recommendations by the working group. Samara region and Udmurtia republic have joined Moscow's time zone. Now, most of the European part of Russia will belong to the same time zone.
Kemerovo region got one hour "closer" to Moscow, now the time difference between the two regions is only 3 hours. By doing this, Kemerovo region also stopped being "time separatist" – previously, its time differed by one hour from the neighboring Kuzbass, Novosibirsk, Omsk, Tomsk and Altai regions.
The Kamchatka and Chukotka peninsulas also changed time zones, and now their time difference from Moscow is eight, not nine hours.
"Reducing of amount of time zones is very efficient for managing, for accordance of actions, for approximation of far regions to the center," Professor Tishkov stated.
"Russia has not become smaller, but more compact," joked scientists about last night's time revolution. The next steps to be taken are to resolve the issues of the Yakutia region still lying in three time zones and Sakhalin region, including the Kuril Islands, in two.
Possibly in the future, Russia will consist of only six time zones, and that will be the optimum, Tishkov added.
You can share this story on social media: