IIB Eurobond default poses minimal system risk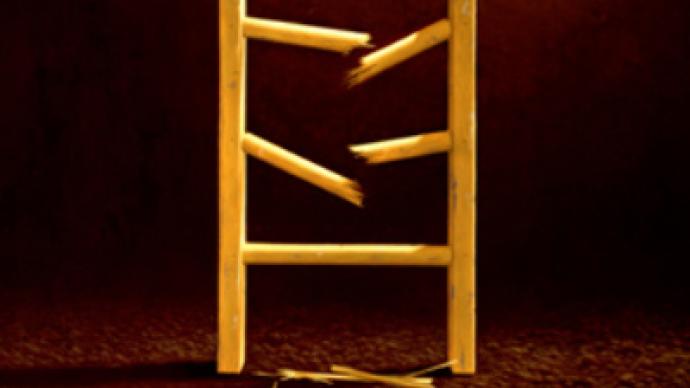 The €200 million Eurobond default by International Industrial Bank, or IIB has thrown the financing of the Russian banking system into the spotlight, but analysts say it is likely to be a one off event.
IIB became the first Russian bank since 1999 to default when it confirmed it had not repaid 200 million euros of 9 percent notes due on Tuesday as well as a default notice on $200 million of bonds maturing in 2013. The bank said it is considering a "limited extension" of maturity on the debt and plans to meet with bondholders in London on July 21, with controlling shareholder, Sergei Pugachyov, guaranteeing that part of the funds raised from the sale of his biggest assets, two shipyards in St Petersburg, will go towards paying off the bondholders in full.
The bank is believed to have come into difficulty because of an over reliance on central bank funding rather than retail deposits to fund new lending as well as an opaque loan book. In late 2009 it paid off a $2.5 billion loan to VTB with land assets near Moscow, and faced a successful court action by Bashneft forcing it to pay 1 billion roubles. It owes an estimated 25 billion roubles to the central bank on uncollateralized loans provided at the height of the global financial crisis.
Pugachyov is believed to have been trying to raise funds to pay down the eurobond since late May trying to sell the Severnaya Verf and Baltiisky Zavod shipyards in St Petersburg to the state-owned shipbuilding corporation, OSK, for about $3 billion. But failure to agree on price in time has seen IIB fail to meet a 10 billion rouble payment to the central bank.
The €200 million Eurobond default also triggered a further $200 million bond default on 2013 maturity debt issued in March this year.
Troika Dialog bond analyst, Ekaterina Sidorova believes that although the default will be traumatic for debt holders of IIB, it is unlikely to have significance for the wider banking system.
"In fact, the IIB issue doesn't pose any significant threat to the system, as the situation is really specific. While International Industrial Bank is formally a big one and is valued at $6 billion, it doesn't have any system significance. It's doesn't even have a license for servicing individuals, with almost all of its clients being the companies affiliated somehow to the bank's shareholders. It's absolutely non-market."
Sidorova adds that IIB's fundamentals have been weak for some time, with ratings propped up largely by Pugachyov controlling stake in the bank.
"Before all the bank's ratings were based on the personal factor – Pugachyov's authority – with its fundamentals always showing a weak performance. In the beginning of 2010 the bank's credit portfolio started to show its inconsistence as it didn't' generate enough profit, which was coupled by the deadline to pay the debts coming. So, the bank found itself in real trouble and, logically, its rating was downgraded. This, I think, will just make the investors look more closely at the fundamentals and give particular ratings more carefully."
The central bank has announced on Thursday that it has finalized an agreement with IIB to restructure its uncollateralized loans and is optimistic that IIB will manage its other debts. Central Bank First deputy Chairman Alexei Ulyukayev said the central bank is providing IIB with 6 months
"Actually, the Central Bank board of directors decided on Monday to restructure debt on credits extended to International Industrial Bank. The pertinent agreement was concluded with the bank that overall debt on this credit would be restructured for six months if a number of conditions are met."
Ulyukayev added that the conditions include interest payments and securing debt with collateral, with IIB also being required to address relations with creditors, and that IIB's acceptance sees it with until January to move on the debt. Ulyukaev also noted that the collateral will include the Severnaya Verf and Baltiisky Zavod shipyards, with an independent agent providing valuation, and that the move reduced risk to the central bank.
"The Central Bank's risk are lessened, since they are secured with collateral. There are good prospects for settling claims by the Central Bank and other creditors,
and for achieving a positive situation."
Viktoriya Belozerova, chief economist at Rusrating Believes the IIB default likely to trigger concerns about other russian banks.
"Any default in the market is clearly unpleasant, but, this case won't affect Russia's banking sector significantly. I think, all of the bank's investors perfectly understood its specifics when they allocated money with them. The bank has always hardly been a public one, as almost all its clients are corporate clients. The bank's operations are almost entirely based on its political resource – Pugachyov, with almost all of its funds coming from Eurobonds issues and the money from CB. Now both the CB and its shareholders are ready to help the bank restructure its debt, which means political factor again comes into action."

You can share this story on social media: