HSBC adds $1.15bln to cover potential US and UK fines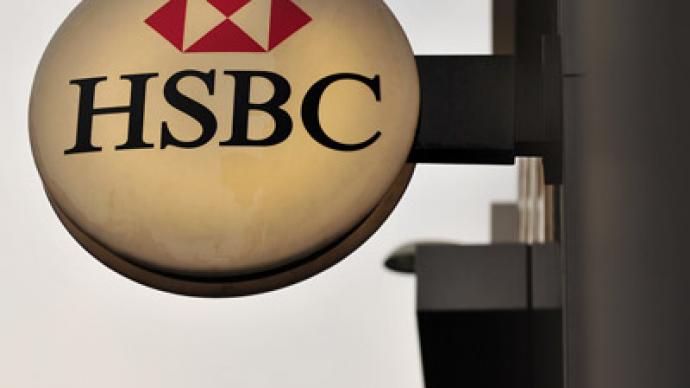 HSBC bank has set aside a further $1.15 billion to cover potential US money-laundering charges in its Mexican unit and to compensate the mis-selling of payment protection insurance in the UK, while its 3Q profit dropped 52%.
The British bank said it was forced to set aside an additional $800 million to cover potential fines from the US money-laundering investigation, which could be up to $1.5 billion.  It also raised an extra $353 million to compensate UK customers, bringing the total estimated cost for payment protection insurance to $1.8 billion."The US authorities have substantial discretion, and prior settlements can provide no assurance as to how the U.S. authorities will proceed in these matters," HSBC said in a statementIn July the US Senate slammed HSBC for allowing clients to shift funds from countries under international sanctions like Iran, Sudan and North Korea. HSBC's American operations had provided at least $1 billion in financing to the Al Rajhi Bank of Saudi Arabia which is allegedly linked to the financing of terrorism, according to a Senate report.The Senate report said HSBC's Mexican operations moved $7 billion into the bank's US operations between 2007 and 2008. HSBC Mexico had to pay a fine of $28 million to Mexican authorities for failing to report 39 suspicious transactions and late reporting of 1,729 others.Meanwhile, HSBC, Europe's biggest lender by market value announced its third-quarter net profit fell to $2.5 billion from $5.2 billion a year earlier. Earlier this year HSBC reported a fall in first-half net profit, citing a difficult global economic backdrop."Economic activity over the next six months and beyond will be planned against a backdrop of unusually difficult conditions in which to assess risks and uncertainties," the banks' management said.In addition to legal provisions, HSBC added that it incurred a quarterly charge of $1.7 billion on the value of its own debt during the quarter.However, the bank said pre-tax profit in the 3Q more than doubled, to $5 billion, slightly missing Wall Street estimates. HSBC's pre-tax profit in its global banking and markets division, including its investment banking operations, more than doubled to $2.2 billion due to a strong performance in the emerging markets of Asia and Latin America.