HSBC demands diplomats cancel bank accounts
Published time: 5 Aug, 2013 14:20
Edited time: 5 Aug, 2013 14:23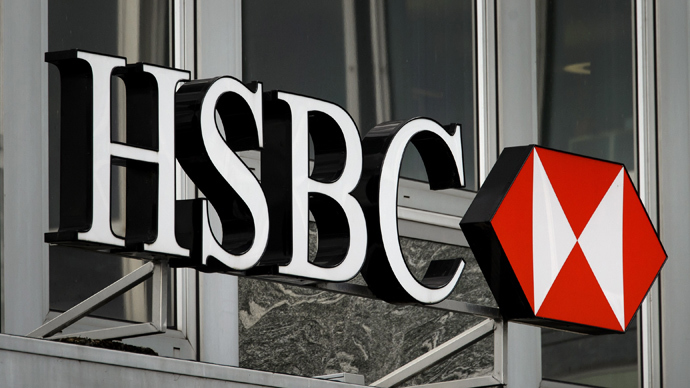 HSBC has requested embassies and consulates around the world to close their accounts and transfer their funds to other banks within 60 days.
The US State Department said 40 countries have been affected, 16 in Africa.

The London-based bank said in a statement the missions  which they consider 'commercial customers'  are a risk because they fear the money can end up in a money laundering or drug cartel.

Europe's largest bank started to gradually revise its list of clients in 2011 to absolve the bank of liability in condoning money-laundering activity, specifically among Latin American drug cartels.
The bank said the decision only affects business accounts, and not personal accounts.
In 2012, HSBC was issued over $2 billion in fines by the US State Department for holding assets connected to Iran, Libya, and Mexico's drug rings.

In 2004, Riggs National Bank in Washington was fined heavily after being found to have aided Chilean dictator Augusto Pinochet keep his funds clandestine.

Diplomats have complained the measure has disrupted their work, as they use the bank to pay salaries, pay office and residential rent, and receive payments for passports and visas.

"We were served by HSBC for 22 years, and when they threw us like that, it hit like a bombshell," John Bielawa, an official at Papua New Guinea's High Commission said.

HSBC operates in 80 countries and its foreign operations are viewed as both a political and financial risk.

Second quarter earnings missed analysts' estimates, but the company still posted a 10 percent increase in half year profits to $10.28 billion.