HMS group posts FY 2010 net income of 1.581 billion roubles
Published time: 27 Apr, 2011 10:01
Edited time: 27 Apr, 2011 14:10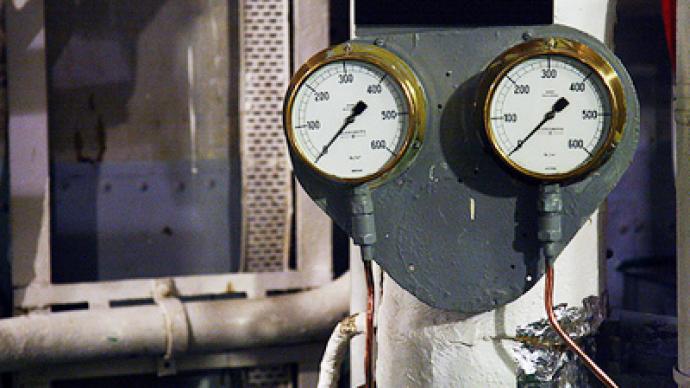 Russian pump maker, HMS Group, has posted a FY 2010 net income of 1.581 billion roubles under IFRS.
The net result compares with a FY 2009 net profit of 70 million roubles, with FY 2010 adjusted EBITDA rising 86% year on year to 3.519 billion roubles, as FY revenues climbed more than 56% year on year to 23.07 billion roubles.
The company noted that over the course of 23010 its order backlog had more than doubled to 19.8 billion roubles as net debt was cut by 6% to 4.3 billion roubles, and net cash for investing climbed from 508.9 million roubles in 2009, to 3.292 billion roubles in 2010.
HMS Group Managing Director, Artem Molchanov, highlighted the year as transformational for the company and laying the basis for long term growth.
"2010 has been a transformational period for the Group with major corporate activity and the delivery of high growth across our businesses.
In 2010, the Company has transformed itself, so HMS Group is now well placed to provide the high-end technologies which our customers demand for the design and for the production of modern equipment and integrated solutions. It is for this reason that we were chosen by major Russian companies, including Transneft, Rosneft, TNK-BP, LUKOIL, Surgutneftegaz, Gazprom, Rosatom, Inter RAO UES, Power Machines and Mosvodokanal. We have made substantial investments into production technologies and testing facilities thus securing our strong market position for years to come."
Molchanov also highlighted the early 2011 equity listing in London which has helped reduce debt and provide funding for expansion.
 "Since the year end, we have raised funds in an initial public offering on the London Stock Exchange and paid down debt so that the Company is now in a good financial position and well placed to grow in a strong market for our products, as well as ready to explore further new M&A opportunities. The outlook for our core markets is promising and we see prospects for greater investments across the sector."