Groupon isn't a hot deal anymore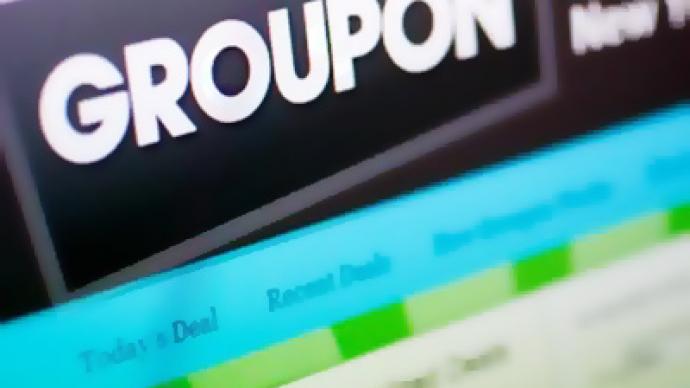 Groupon Inc, the world's largest coupon provider, is in the doldrums as investors, shareholders and even users question the company's prospects following the revision of fourth quarter results.
Shares fell 17% on Monday after the company announced the revision late Friday. They fell 1.7% on Tuesday to $15.02 or 25% below the $20 IPO price. Groupon reduced its operating income by $30m, changing its $15 million profit to a $15 million loss, while the revenue was cut by $14.3 million to $492 million.On Tuesday Groupon shareholder Fan Zhang sued the company over misleading investors about its financial prospects through issuing false financial results. He paid about $61,800 for 3,000 Groupon shares in February, and sold them in the end of March at a loss of more than $9,000, according to the compliant.The lawsuit could incur class-action status as thousands of investors purchased Groupon shares at the company's IPO in November. Groupon was valued at over $13 billion at that time and increased its share float to $35 million, but its shares began dropping soon afterwards.Groupon has already confessed a weakness in its internal controls, "it doesn't change our view of the company's market opportunity and competitive position", it said in a statement. The company also admitted it failed to set aside enough capital for customer refunds, which boosted its losses to $22.6 million. Earlier Groupon agreed on an $8.5 million settlement of 17 lawsuits which claimed the expiration dates on its coupons were illegal.Meanwhile the Securities and Exchange Commission's is reportedly examining Groupon Inc.'s statements of its financial results after Friday's results revision, although an official investigation hasn't been launched.
You can share this story on social media: