Greece ousted from index of 'developed' countries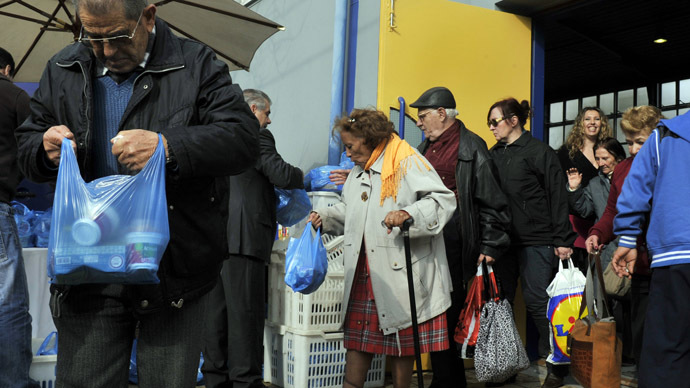 In an unprecedented move, Morgan Stanley Capital International (MSCI) has added insult to injury to debt-ridden eurozone member Greece by downgrading its status to "emerging market," the first such shift since the index was created.
The birthplace of democracy, the Olympic Games and political science, among a number of other stunning achievements, was informed on Tuesday that it no longer ranks among the developed nations of the world.

The MSCI statement said that Greece failed to qualify for the developed market index criterion for size for the last two years, and pointed to investors' concerns about the restrictive nature of the "in‐kind transfer" and "off‐exchange transaction‐like facilities" that were introduced in 2008 by Greek officials.
"The minimum standards that currently prevail in Developed Markets reflect continuous market improvements introduced by authorities in other countries over the years," the statement continued. "However, very few of these improved market practices have been reflected in the Greek market."
"Multiple bailouts by the European Union and the International Monetary Fund, a sharp contraction in gross domestic product and a still-large debt burden mean Greece now has more in common with Hungary than France," summed up The Wall Street Journal.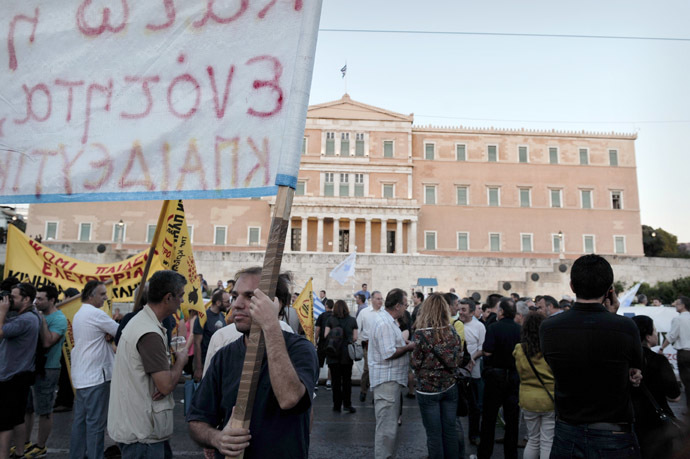 The decision marks the first time the MSCI demoted a country from its "developed" to its "emerging-market" category since it began the emerging-markets index in 1987.
Greece is still struggling with its debt payments and investors are staying away, despite the fact that Athens accepted harsh austerity measures in return for international loans that kept the country inside the eurozone.
Greece is grappling with its sixth consecutive year of recession with unemployment at 27 per cent and youth unemployment at 62.5 per cent.
MSCI tracks 79 markets and classifies them according to size and liquidity, market accessibility, ease of capital flows and firmness of institutional structures. Markets with large stock markets and fewer restrictions on foreign fund movement are classified as developed markets.

An estimated $7 trillion of investments follow MSCI's indexes.
Greece has been an emerging market before. MSCI had Greece categorized as an emerging market until May 2001, when it was reclassified as a developed market after adopting the euro.

You can share this story on social media: