Delayed Greek bailout to buffet markets, but not Russian budget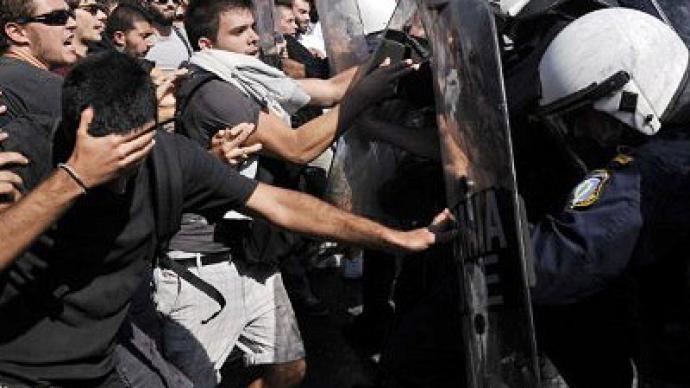 A delay on the decision for the next tranche of bailout funds for Greece will certainly make commodity markets volatile but is not expected to affect Russia's budget.
According to Jean-Claude Juncker, President of the Euro Group, talking at a press – conference in Louxemburg on Tuesday night, the European commission will decide whether Greece should get the sixth trance of €8 billion not before October 13 – a planned meeting date for the body. By that time the heads of economic and financial institutions of the 17 countries expect Greece to guarantee implementation of its debt obligationsto the European Union and international financial institutions, which also should be proved by a report from a so – called triplet (Euro commission, European Central Bank and International Monetary Fund).Having taken the decision, Juncker said Greece had enough money to live by till the end of October, with Anna Bodrova, Investcafe analyst adding the next package, if adopted, should be on stricter terms."To my mind, Greece can be waiting for the decision without any pain right till the middle of this month – after that the pressure on the markets will be growing in geometric progression. Considering the length of analysis of the Greek economic situation by the triplet this time, one can expect the second package for the country, if finally approved, will result quite tough in terms of conditions and terms. The Euro Group can return to the project in November, which so far has more questions than answers. So far the talk is of the tranche of €8 billion, which will mostly go to pay for social obligations and salaries. "Jean-Claude Juncker also stressed that the possibility of Greece defaulting is not being considered."Nobody of us supports the idea of a Greek default as well." Alexandre Ivanishev, head of analysis at Infina Investment Company, told Prime – Tass that this week the markets would be really volatile."The situation will remain critical in commodity markets. The price for Brent is now dangerously close to bottom margin of a 3 year upward trend. Copper futures risks to go down to the level of $6.5 thousand per tonne. Against this background, the likelihood of Russian stock indicies reaching again its September minimums is strengthening, especially in dollar terms, given the ongoing sharp strengthening of the American currency." However, this turbulence won't affect Russia's budget, as it has enough assurance factor in 2011, experts say. According to official estimates, Russia's budget will be flat or perform just 0.1% of GDP deficit. The Ministry for Economic Development doesn't exclude the chance of a surplus, as rouble is weakening and social expenses were beneath the planned figure.