Greece tightens screws on creditors to accept haircut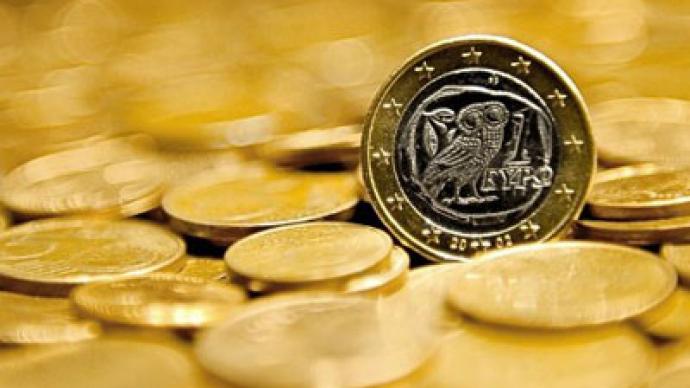 Greece is stepping up pressures on its private bond holders to sign up to the swap deal. The country says it doesn't have money to pay private creditors on their holdings, should they refuse to write off more than a half of Greek debt.
If the bond swap, or Private Sector Involvement (PSI), falls, Athens will again head closer to a default, as it'll jeopardize further money injections from international bodies. "`Greece's economic program does not contemplate the availability of funds to make payments to private sector creditors that decline to participate in PSI,"' warned the country's Public Debt Management Agency The announcement was mainly addressed to a small portion of creditors who hold around Ђ21bln in Greek bonds. Those papers were issued under legislations of other countries, which makes it difficult for Greece to control them.And the holders of bonds falling within Greek legislation will most likely be forced to write off around 53.5% of their total €177 bln holdings. That's due to an amendment to Greek legislation introduced last month.Thursday, March 8, is the deadline for private creditors of Greece to decide whether they are ready to take part in a "voluntary" write off around €100 bln.On Tuesday French bank Societe Generale, as well as its two Italian banks – Assicurazioni Generali and UniCredit – said they were ready to accept Greek terms of restructuring. Societe Generale holds €1.06bln in Greek debt, while Assicurazioni Generali and UniCredithave €2.95 blnand €540 mln of Greek debt accordingly.Greek banks alone hold about €45 bln ($59.2 bln) of Greece's total €206 bln ($271 bln) privately-held debt, with the six largest banks holding 97 % of that amount, according to IMF estimates. The Finance Ministry statement did not name the Greek banks involved in the talks, but a government official later confirmed that they were the National Bank, Eurobank, Alpha Bank, Piraeus Bank, ATE Bank and Postbank. The bond deal is an integral part of the country's second package of international bailout loans of €130 bln ($171 bln) from Eurozone countries and the IMF. For the deal to succeed two thirds of private creditors must agree to the "debt discount."And should a default in Greece finally come true, the country's creditors would suffer even bigger losses, mostly in foreign exchange terms, adds Ksenia Uydaeva, a head of the Sberbank Centre for Macroeconomic Analysis. "…those who refuse to participate in the bond swap will face the reality, where their debt would be converted into a new currency at an unknown rate," she explained.
You can share this story on social media: