Greece to exit EU/IMF bailout deal in 2014 – PM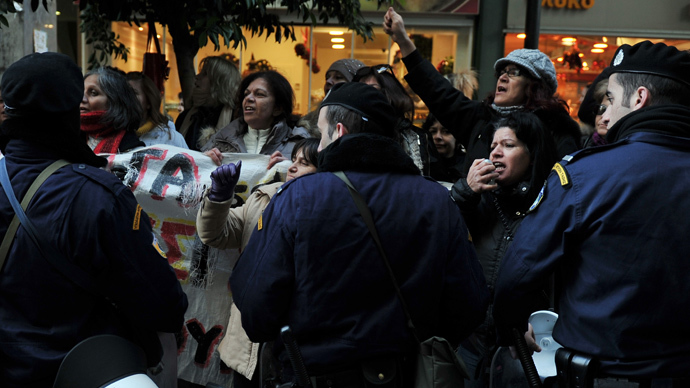 Greece will exit its EU-IMF bailout agreement in 2014, as scheduled, and will require no further loans, Greek Prime Minister Antonis Samaras said on Monday.
In his address on national television, Samaras said that Greece "will make the big step to exit the loan agreement" next year.

"In 2014, Greece will venture out to the markets again [and] start becoming a normal country," the prime minister stated.

The Mediterranean country's debt "will be officially declared viable, meaning there'll be no need for new loans and new bailout agreements," he added.

Greece, which is going through its sixth year of recession and has an unemployment rate of more than 27 percent, has been bailed out on two occasions.

In 2010, the European Union, the International Monetary Fund (IMF), and the European Central Bank loaned 110 billion euros (US$151 billion) to the government in Athens. However, the money injection didn't work - Greece still found itself on the brink of exiting the eurozone in 2012.

One year after the first bailout, the country was handed a second rescue package worth 130 billion euros ($179 billion), as well as private sector debt write-off totaling more than 100 billion euros ($138 billion).

The Greek government expects slim economic growth to begin in 2014, alongside a small budget surplus – not counting debt servicing costs.

Greece hopes to join Ireland, which in December became the first country to exit an EU-IMF rescue program.

But creditors don't seem to share the same optimism, expressing doubts that Athens will be able to meet its 4.4 billion euro ($5.4 billion) loan repayments set for mid-2014.