Costly Greece: IMF says lenders need to 'forget' about €7.4bn of its loans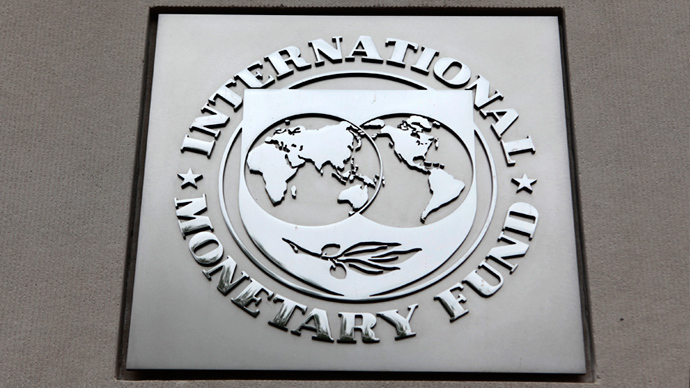 Eurozone governments should be prepared to write off big chunks of their loans to Greece, around about €7.4bn within the next two years, according to the IMF.
To make Greek debt manageable, the country's lenders may be forced to accept big losses on their aid to the Athens, the International Monetary Fund (IMF) told in its fourth review of Greece's performance under an economic program it must follow to qualify for the loans.
Almost all of the Greek debt is now held by European governments. In 2013 it's expected to go up to the sky-high 176% of the country's GDP.
"If investors are not persuaded that the policy for dealing with the debt problem is credible, investment and growth will be unlikely to recover as programmed,"the IMF said in the 207-page report."Should debt sustainability concerns prove to be weighing on investor sentiments even with the framework for debt relief now in place, European partners should consider providing relief that would entail a faster reduction in debt than currently programmed."
It's not the first time the IMF has called on the government lenders to write off part of their loans to struggling Greece. The main thing that's changing is the scale of the losses.
The new report comes just 2 months ahead of the polls in Germany, which can become a real problem for its current Chancellor Angela Merkel.
Ms Merkel and other members of her ruling Christian Democratic Union have insisted Greece should pay its debt back in full; that there would be no "haircuts" on their bailout loans, the Financial Times (FT) said.
On Wednesday, German officials said Greece was hitting all of its bailout targets. The German finance ministry spokesman, Martin Kotthaus, said recent action by the Greek government inspired hope into the financial markets, with any further calls for help probably undermining improving sentiment.
However, in the words of German's budget spokesman for the opposition Social Democratic party Carsten Schneider the IMF had "told the bitter truth yet again" and the current financial turmoil in the Athens resulted from the "failed policy that has been decisively pursued" by Ms Merkel.
You can share this story on social media: