Government looks to shield Avtovaz employees from worst effects of restructure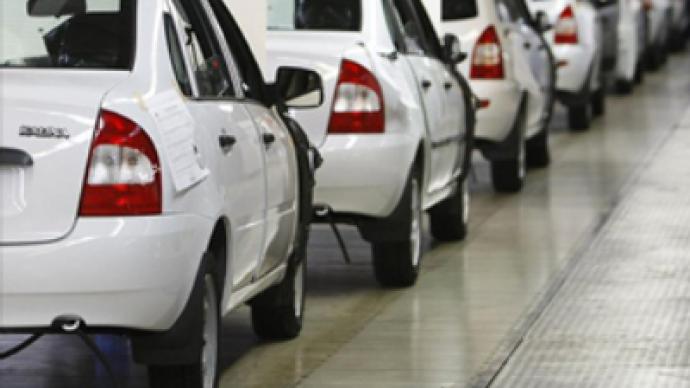 Avtovaz employees threatened with layoffs by the restructuring and fight for survival of Russia's largest domestic carmaker, will be protected from redundancy until alternative positions can be found.
With reports that slumping sales and crippling debts could force the Togliatti based automaker to slash as many as 20 thousand positions, Russia's First Deputy Prime Minister Igor Shuvalov declared to journalists in Moscow that the Ministries of Health and Social Development were working on a program to ensure that as many new jobs would be created as Avtovaz needs to shed.
The comments came in the wake of a dramatic slump in the carmakers fortunes with sales for the first three quarters of 2009 down more than 44% to 269 thousand and production even more heavily hit, falling 56% between January and August to just over 226 thousand units.
Shuvalov emphasized that the plan to handle as many potential layoffs as was needed was still under development and that indicative numbers weren't available, but reassured those potentially affected.
"We are proceeding on the position that all people currently working would be offered new jobs if they are dismissed from their spots on the production line," and adding "Offers to change jobs will only be made once new working positions have been created. Nobody will be offered to leave or go on the pension while no new jobs have been formed."
The restructuring of Avtovaz is complicated by a corporate structure which sees the company responsible for pensions and numerous services in the Togliatti region. This could see employees of the company's social functions such as kindergartens, outpatient services transferred to the federal budget.
It is believed that, under proposals being developed, the first to be taken off company payroll will be pensioners and those nearing the pension – an estimated 15 thousand people. Those in this category will be enticed with a substantial compensation payment from the Samara regional budget, which will reflect years worked at Russia's largest automaker, other employees will be paid from the federal budget and offered retraining.
The government is also looking to encourage auto parts makers into a special economic zone to further stimulate employment. Shuvalov noted that the key issue was to create jobs equal to the number of positions being reduced at Avtovaz.
"AvtoVaz has a staff schedule. Its subsidiaries have a staff schedule. We are moving on the basis that people with jobs should have an opportunity if their position disappears suddenly and automobile production is reduced. They should be offered another position. This is our task. We are now creating these new jobs."

You can share this story on social media: