Germany eases demands on Cyprus rescue loan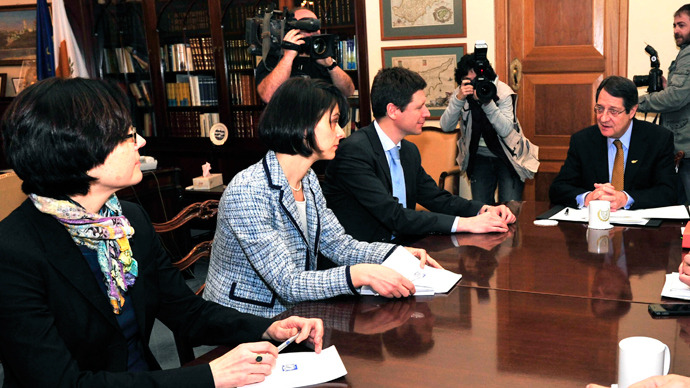 Fearing bank depositor losses Germany has loosened its demands on granting financial aid to Cyprus, and is no longer insisting on a financial contribution from the International Monetary Fund, a close ally of Chancellor Angela Merkel has said.
The Deputy parliamentary leader of Merkel's Christian Democratic Union party Michael Meister has spoken of concessions that could accelerate the decision-making on a Cyprus bailout. His statement hints at easing pressure on Cyprus, reversing German Finance Minister Wolfgang Schaeuble's plan to seize part of Cypriot bank accounts above the insured limit of 100,000 euro to help pay for the rescue, Bloomberg reports.

Germany fears that bank depositor losses would send a "false signal to financial markets that could destabilize Greece and re-trigger turmoil in the bond markets," Bloomberg quotes Meister as saying. He also underlined that taking money from account holders isn't the right way to deal with problem economies.

Bailout negotiations have barely moved since last summer. The newly elected Cypriot President promised to take steps towards letting the EU audit its banking system in order to get a loan. Russia, which is has a close relationship with Cyprus, announced its intention to increase pressure by demanding information about Russians holding funds in Cypriot banks in return for financial help.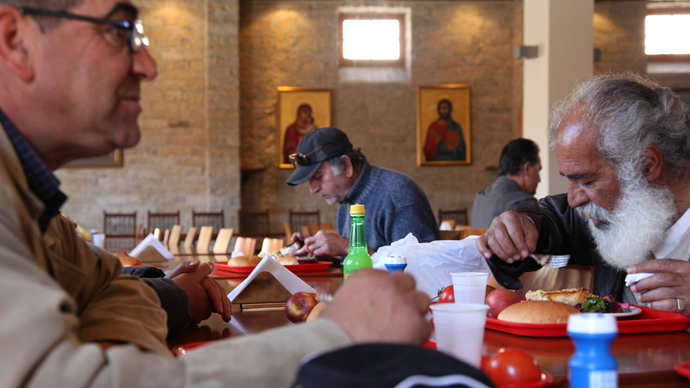 There's hope that the talks on a 17.5 billion euro rescue package for Cyprus could finally come to an end at the summit in Brussels on March 14.  The new Cypriot President, Nicos Anastasiades will meet with European leaders for the first time to discuss the conditions for a bail out. Among one of the EU creditors key demands, apart from banking system transparency, is selling off state-owned companies. Anastasiades stated earlier that he's open to such a move.
EU, Cyprus and Russia have been in talks over a bailout loan to save Cyprus' economy for the past nine months. To get the rescue loan, the new Cypriot authorities had agreed to an independent review of how Cypriot banks are implementing anti- money laundering legislation. It has been strongly advised to sell off stakes in profitable state run companies and raise its corporate tax rate.

Despite its small population and economy Cyprus has a large off-shore banking industry that was shaken during the financial turmoil. The Greek sovereign debt restructuring had a devastating impact on Cyprus' oversized banking sector, which had amassed €22 billion of Greek private sector debt. Banks in Cyprus had a large exposure to neighbouring Greece and had to write off around 80% of the value of their Greek bond holdings. The country's banking sector is in a hole estimated at €95bn, or 530% of its GDP. Labour and Social Insurance Minister Harris Georgiades said that unemployment increased fivefold during recent years to 14.7% but that these rates will likely slow down. Now Cyprus is seeking a €17 billion loan which is nearly as much as it's GDP.

You can share this story on social media: