German banks reluctant to lend to troubled euro-countries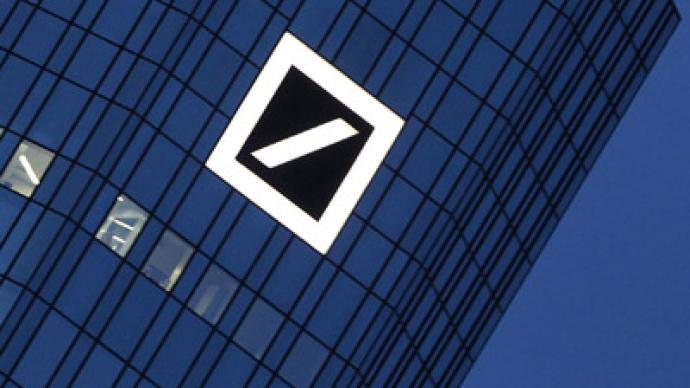 German banks have cut back lending to the eurozone's debt troubled countries by 20% since January, making it the lowest level since 2005, according to data from Germany's Bundesbank.
Between January and June loans to Greece, Ireland, Italy, Portugal and Spain declined by 55 billion euro to a total of 241 billion euro, a study by Morgan Stanley of the Bundesbank data reveals. For example, the net lending to Italy dropped 25% in five months. "We're concerned the balkanization of banking markets will act as a drag on lending, economic recovery and be a source of systemic instability," Morgan Stanley analyst Huw van Steenis wrote in the report.It was published after the head of the European Central Bank Mario Draghi warned of "the financial fragmentation" of the eurozone amid the debt crisis. He also pledged to "do whatever it takes" to save the euro.The head of the Eurogroup, Jean-Claude Juncker, announced on Friday that the EU leaders, the rescue fund and the ECB would soon take steps to save the euro. He also made clear that the European Financial Stability Fund and the ECB would buy Spanish and Italian government debt to bring down their borrowing costs.