Gazprom shares make success at coupon service
Published time: 28 Jun, 2012 10:03
Edited time: 28 Jun, 2012 14:03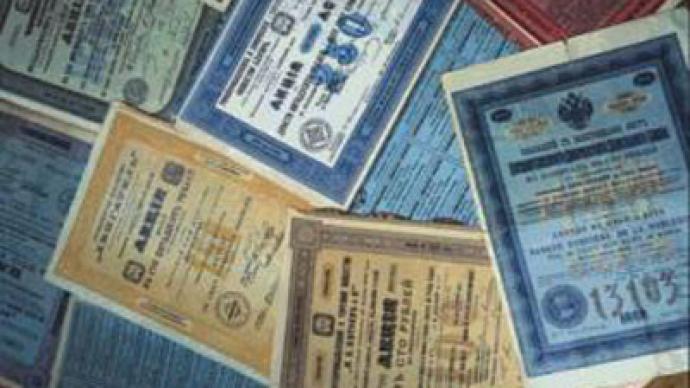 Russian 'deal of the day' service Biglion started selling coupons for purchasing stock in Russia's major gas producer Gazprom in order to attract would-be investors to Russian trading floors.
Biglion in partnership with Russian investment company Finam is offering five Gazprom contracts for difference (CFD) equal to ordinary Gazprom shares for about $3 instead of $23. The offer has already been a success as about 3,000 coupons were purchase by the end of the first day of the deal, earning as much $10,000.
Under the agreement a client could get a profit in 45 days if they complete deals, if no deals are made, the contracts would be cancelled at the end of the period. Finam provides clients with a free account and a trading platform to start trading.
"We plan to attract people which want to invest further. If you sell your securities right now and leave the floor, you'd get your profit in 45 days. It will be about 300 roubles ($10)," Alexander Zaytsev, a spokesman at Finam told RBC Daily.
If the deal is successful Finam plans to offer more Russian "blue chips" with a 'deal of the day' services, he added.
Meanwhile it's not the first time when financial instruments are offered by 'deal of the day' services. For example, Groupon Russia offers shares of Russian Tinkoff bank.