Gazprom will spend $38.7bln to become a bigger supplier to Asia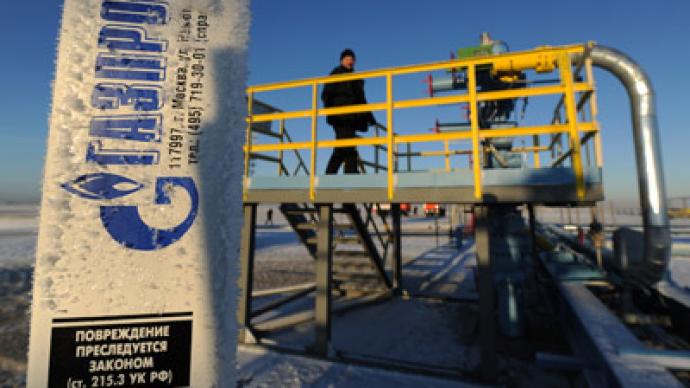 Russian President Vladimir Putin has urged the Gazprom to speed up construction of the pipeline from Irkutsk region to Vladivostok. Gas supplies in the Irkutsk region could provide supplies for the Asia–Pacific region, the President trumpeted.
The works will link the Chayanda field in the Irkutsk region with Vladivostok and cost around $38.7bln and should be finished by 2017, according to Gazprom CEO Aleksey Miller talking at a meeting devoted to the Eastern Gas Program.
"$13.9bln is what it will cost to equip the field and $24.8bln to create the trunk pipeline system," Miller specified.
Huge gas supplies in the Chayanda and the Kovykta fields – of Russia's Yakutia and Irkutsk region – totaling 3trln cubic meters will be enough to set up an export center oriented for the Asia – Pacific region, Vedomosti quote President Putin as saying.
"In the near future we'll be able to set up gas export capacity comparable with deliveries to Europe or maybe even exceeding them," Alexey Miller told the paper. Deals are most likely to be concluded after 2018, even though there are already preliminary agreements with some consumers, the Gazprom CEO added. Among potential agreements is a deal to deliver 68bln cubic metres of gas to China, as well as another 10bln cubic metres to Korea. China could also start buying gas from Russian Siberia.
There is no point in opening up new deposits and constructing gas pipelines until there are clear agreements, Valery Nesterov, an analyst from Sberbank – CIB, told the Russian paper. Despite the recent urging to revise its strategy in the wake of a shale revolution in the USA and the changes in the European market, Gazprom keeps on developing by inertia and gets involved in another huge project with doubtful payback, Nesterov added.
The field will help form a unified gas supply system throughout Russia, Miller said. "It enables gas to be supplied from the Irkutsk gas production center to the west… Thus, we plan to link East Siberia with West [Siberia], he said. This way we'll have "one gas supply system for the whole of Russia," the Gazprom CEO concluded.