Gazprom 2011 net profit jumps 35%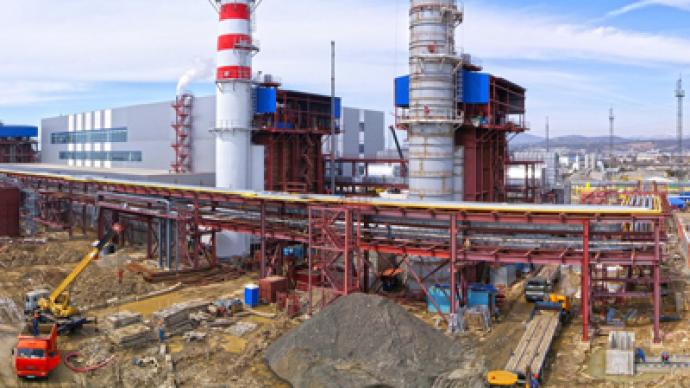 Russian gas export monopoly Gazprom pleasantly surprised market analysts, reporting nearly $45 billion in net profit last year – a rise of 35 per cent, owed to growing gas production and strong energy prices.
Net income rose to 1.31 trillion roubles ($44.68 billion) from 968.6 billion roubles in 2010. Sales increased to 4.64 trillion roubles from 3.6 trillion roubles in the previous year, also ahead of the 4.62 trillion roubles expected by analysts. Gazprom enjoyed significant gains from sales to Europe, which jumped 31% due to the increase of average realized price in rouble terms. Sales to neighboring CIS states shot up 42%.Domestic profits however saw only marginal growth of 16% due to the increase in the average domestic gas price established by the Federal Tax Service. Gazprom shares are adding 0.36% following the report, which may mean that investors are cautious of lining up to buy Gazprom shares, expecting tough times ahead for the state-controlled company. The government seeks to raise the tax burden on the gas industry to help cover the cost of rising state spending. The company has long demanded the state speed up the gradual rise in prices domestic clients currently pay for gas.The government has confirmed it will raise gas prices this year by 15%, turning down a call by Gazprom for a bigger hike to compensate for an increase in the Mineral Extraction Tax that will grab 80% of the price hike.
You can share this story on social media: