Gazprom posts FY 2009 net profit of 793.7 billion roubles
Published time: 29 Apr, 2010 13:11
Edited time: 29 Apr, 2010 17:51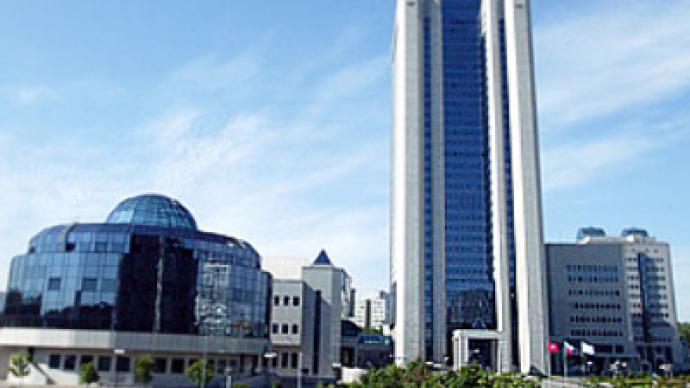 Russian gas major, Gazprom, has posted a FY 2009 net profit of 793.7 billion roubles under IFRS.
The bottom line is up from the FY 2008 net profit of 771.3 billion roubles, despite adjusted EBITDA falling 25.5% to 1.089 trillion roubles, as FY 2009 sales fell 9% to 2.990 trillion roubles.
The FY 2009 results were underpinned by a 4Q net profit of 309 billion roubles, an 8 fold increase on the 4Q 2008 net profit of 37.5 billion roubles.
The company noted the impact of a general decline in gas sales volumes across all segments of its market, offset by higher prices in Russia and the CIS.