Japan eyes gas pipeline from Russia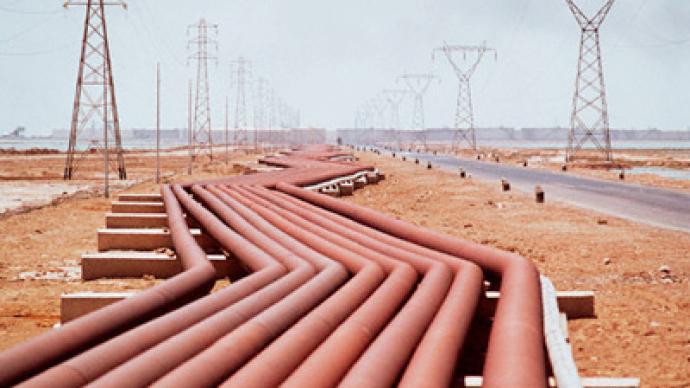 Japan is urgently seeking new energy sources as it phases out nuclear power. So it's in talks with Russia over the construction of a gas pipeline to boost energy supplies.
Russia's leading gas producer Gazprom discussed the prospects of increase of natural gas supplies to Japan in a meeting with a Japanese parliamentary delegation in Moscow."The sides touched upon a possibility of working on a project for piping gas from Russia to Japan," Gazprom said in a statement.A future pipeline from Russian Far east city of Vladivostok would be the first seabed pipeline to Japan. The cost of the project as well as the timeline is not clear. "The project is very perspective from economic point of view as Japan's demand of gas would grow after giving up nuclear energy," said Grigory Birg from Investcafe. "The only problem is that the pipeline would compete with liquefied natural gas supplies from other countries including Russia," he added.The project will boost Gazprom exports and increase its share of Japan's energy market. Currently it receives about 8 billion cubic meters (bcm) of liquefied natural gas (LNG) from the Sakhalin-2 project under a 20-year agreement. It accounts for less than 10% of the country's consumption.Gazprom and Japan Far East Gas Co., also develop a $7 billion project to build an LNG plant and a gas chemical complex in Vladivostok which is expected to be opened in 2016.Japan is the world's fourth largest energy consumer but doesn't have energy resources of its own. The country is also the world's largest importer of LNG as it imports about 95-100 bcm of per year from Qatar, Indonesia, Australia, Brunei and Malaysia.Japan is going to shut down its last operational nuclear plant on Saturday leaving the country without nuclear energy. Since the Fukashima accident after the earthquake and tsunami last year the government has been gradually shutting down all 53 plants throughout the country.
You can share this story on social media: