Discount over: Gazprom hikes Ukraine gas prices 44%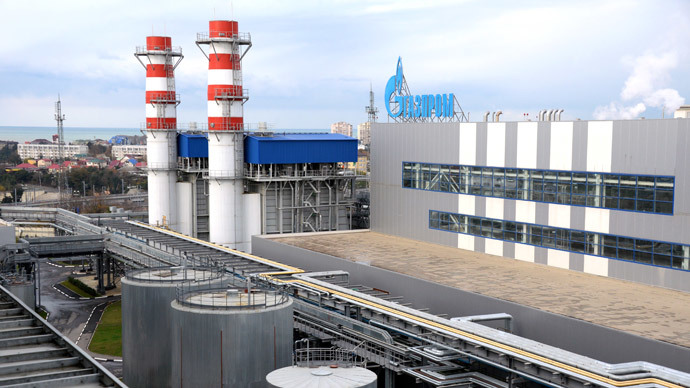 ​Russia's state-owned gas major Gazprom announced a new price for gas exports to Ukraine of $385.50 per 1,000 cubic meters as of April 1, 2014. The price increased by $117 after Gazprom cancelled its discount agreed in December.
"This follows Ukraine's default on its obligation to repay its debt for gas supplies in 2013 and the 100 percent lack of payment for current supplies," Gazprom chief Aleksey Miller said Tuesday. Gazprom had until April 10 to decide on a new price.
Ukraine, which imports about half its natural gas from Gazprom, owes the company $1.7 billion for gas that has already been delivered in 2013 and 2014.
The Russian government and Gazprom had announced they would stop providing Ukraine with a 33 percent discount after the first financial quarter of the year.
Transit fees for gas moving through Ukraine will also be bumped up 10 percent following an agreement reached in 2009.
Gas pricing disputes and unpaid bills have led Gazprom to turn off supplies through Ukraine twice, once in 2006, and again in 2009.
Gazprom has a multi-tier pricing system for its clients- offering the generous subsidies to domestic buyers, cheaper gas for former Soviet states, and the most expensive prices for European customers.
Under the 2010 Kharkov Agreement, Russia guaranteed Ukraine a $100 gas discount in return for using the Sevastopol port to host its naval fleet. Now that Crimea has joined the Russian Federation, the additional $100 could be added to the price Ukraine pays for Russian gas.
Last December, Russia offered Ukraine's Yanukovich-led government a $15 billion loan and a 33 percent discount on natural gas, a lifeline to help its faltering economy. The natural gas discount was subject to review each financial quarter.
As tensions in Kiev escalated and President Yanukovich was ousted, the Crimean peninsula, which is home to an ethnic majority Russian population, voted to leave Ukraine and join Russia.
You can share this story on social media: