Gazprom eyeing oil fields in Asia
Published time: 19 Jul, 2012 12:51
Edited time: 19 Jul, 2012 16:51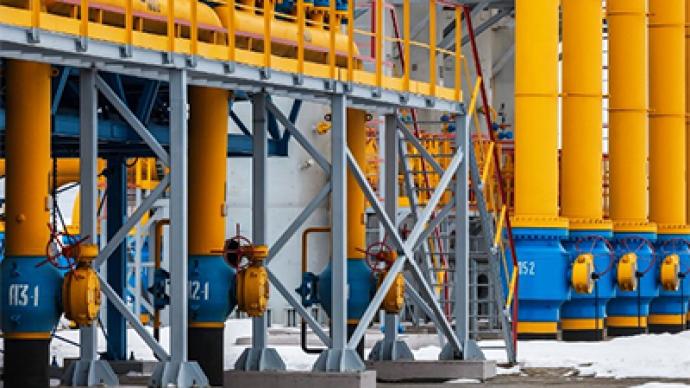 Gazprom is in talks with Brunei LNG about possible gas purchases as delays in Russian LNG projects have forced the Russian oil major to seek additional resources in Asia, Vedomosti daily reports.
Gazprom, the holder of the world's largest gas reserves, has been struggling to kick-start LNG projects in Russia amid global financial turmoil and recent discoveries of vast unconventional gas resources in the United States. 
The gas from Brunei LNG could be purchased after 2013 when current contracts expire, reports Vedomosti, citing documents prepared for Gazprom's board.
A Memorandum of Cooperation between Gazprom and the Government of Brunei was signed in June, reported The Brunei Times. But the details were not disclosed. A Gazprom spokeswoman would not comment.
Brunei LNG is half-owned by Brunei, with Japanese group Mitsubishi  and Anglo-Dutch company Shell each owning 25%.
However, two sources close to Russia's state-owned giant say Gazprom needs a guarantee of non-stop deliveries: in 2009 Gazprom set up subsidiary GM & T Singapore, which was intended to develop Russian gas deliveries to the promising Asian region.
It is actively searching for Asian customers, but Gazprom's LNG resources are limited. Russia's only LNG plant, Gazprom-led Sakhalin-2, produces around 10 million tonnes a year.
Gazprom, and partners in the Shtokman project, Total and Statoil, have been struggling to work out a scheme to develop the huge Barents Sea field which holds more gas than all of Norway's continental shelf.
However, Vedomosti cite documents that indicate that Gazprom's Asian delivery commitments are set to be fulfilled "primarily" with Russian resources, and mining projects in the Asia-Pacific region, including in South Asia, can only serve as an "additional resource base," especially regarding the implementation of LNG projects.