­Gazprom takes tumble down energy-league table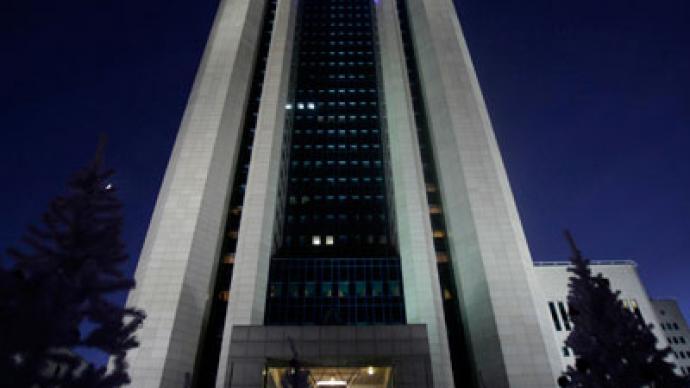 Russia's Gazprom gets cheaper by one third. The company's share price has dropped by 30% in a year to $104,63 billion.
The company is now one of the cheapest among major global oil and gas companies, UBS experts concluded. The world's number one by capitalization is American ExxonMobil at $406.4 bln, Petrochina comes second with $330.1 bln, Royal Dutch Shell is third in the ranking at $262.5 billion and American Chevron stands fourth with $219.9 billion.Gazprom's EV/EBITDA and P/E multipliers stood at 2.5 and 2.8 respectively, the worst dynamics in the sector. The company's announcement that it might cut dividend payoffs may have also triggered a market decline, UBS told Vedomosti newspaper. At the end of 2011 Gazprom paid a record $636 billion in dividends, and at the end of 2012 is expected to pay between $4.97-5.68 bln and $6.37 bln (around $0.23-0.27 per share), according to a company official's projections published earlier this month. Negative news background and revision of long-term contracts with European customers is likely to blame for losses in capitalization, UBS  finance analyst Konstantin Cherepanov told Vedomosti. This however doesn't scare off customers from Gazprom shares, as its price already includes all the setbacks a company could and might experience. The government's proposal to insist all state companies pay no less than 20% on dividends also adds to the optimism of Gazprom's investors. "It's easy to understand analysts – if we spent all our earnings on dividends and stock repurchases, they would have liked us even more," Sergey Kupriyanov, Gazprom spokesperson said, commenting on the situation.
You can share this story on social media: