Gazprom postpones Arctic projects attacked by Greenpeace for safety reasons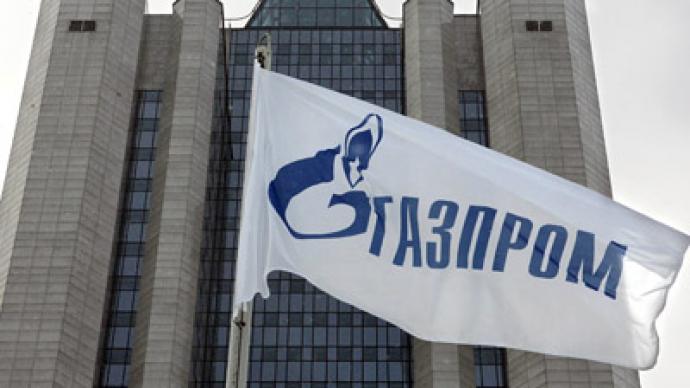 Gazprom has postponed the start of oil production at its Prirazlomnaya field, Russia's first Arctic offshore oil deposit to be developed, due to safety concerns. An oil rig in the field was attacked by Greenpeace activists protesting the drilling.
The launch of production, previously scheduled to start in 2012, has been postponed till autumn of 2013, a source close to the project told reporters on Friday. It's the latest in a string of Arctic projects delayed by the state-controlled company for various reasons – ranging from cost-effectiveness to technical difficulties.In August Gazprom indefinitely postponed the development with France's Total and Norway's Statoil of the giant Shtokman gas field in the Arctic. The delay followed disagreements between the companies over investment terms.The development of the Prirazlomnoye arctic field is seen as a key source for Russia, has stumbled over concerns among environmental activists, who last month launched protests at the offshore platform that operates the project. Six Greenpeace activists including the director of Greenpeace International, Kumi Naidoo, scaled a Prirazlomnaya Gazprom oil platform protesting Russian oil drilling in the region. Gazprom has been struggling to handle cost overruns and delays to the construction of the platform, designed to produce heavy sour oil. Gazprom has postponed the launch several times. The company was aiming to reach peak production at Prirazlomnoye, with estimated reserves of 526 million barrels, of 120,000 barrels per day in seven to eight years."Work won't start until the company can ensure complete safety," the source, who declined to be named, told reporters without elaborating. A Gazprom spokesman declined to comment. While Gazprom seems to be seeking a compromise, reluctant to battle in court, it already has to deal with the recently opened EU anti-trust probe. It accuses the Russian major of unfair competition and price-fixing in Central and Eastern Europe's natural gas markets. Also, Royal Dutch Shell is going on an offensive to protect its $4.5 billion investment in two projects off the coast of Alaska in the Arctic, which it says will create hundreds of jobs. The company is suing Greenpeace International in a Dutch court in an attempt to end protests against its plans to drill for offshore oil in the Arctic Sea.Shell wants the environmental organization fined 1.3 million euro if any of its members approach within 500 meters of any Shell property.
You can share this story on social media: