Gazprom's profit drops after discounts for Europe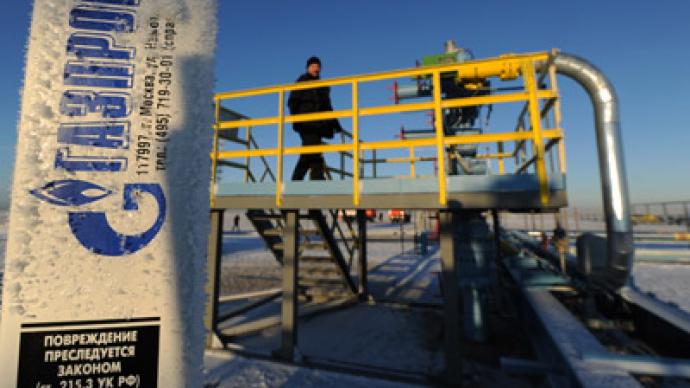 Russia's major gas producer Gazprom saw its profit fall 34% although still beating estimates in the first half of 2012 after the company gave discounts to European customers.
­The company's net income declined to 150.8 billion roubles ($4.8 billion) from 303.7 billion roubles year-on-year, according to the earnings report under IFRS published on its website today. The profit in the second quarter halved compares to the 2Q of 2011. The result exceeds an average estimate of 140.3 billion roubles from nine analysts surveyed by Bloomberg. Revenue slid 2.4% to 1.01 trillion roubles.

Earlier this year Gazprom recognized 54.7 billion roubles ($1.7bln) in retroactive discounts to European companies in the second quarter, following 78.5 billion roubles ($2.5bln) in the previous three months, according to the statement.
Net sales of gas decreased by 25% or 228.15 million roubles ($7.2mln) in the first six months year on year, with declines across all three markets, Europe, the former Soviet Union and Russia. Net revenue from gas sales dropped despite growing prices at home and abroad. But net sales of crude oil and gas condensate increased by 10% year on year thanks to Gazpromneft activities as net sales of crude oil increased by 9%.
Meanwhile net debt balance decreased by 2% in the first six months of the year due to the repayment of long-term and short-term borrowings and increase in cash and cash equivalents.