Czech company wins case against Gazprom over 'take or pay'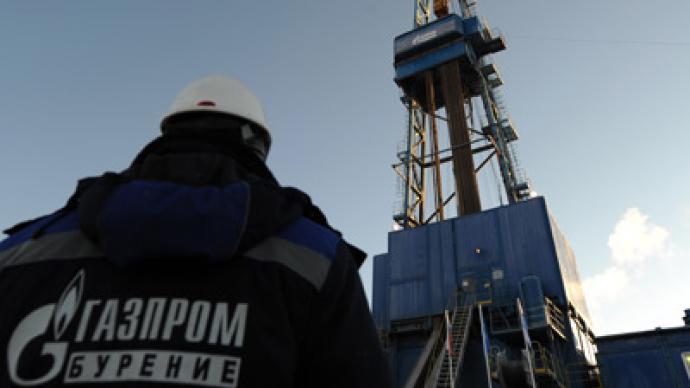 RWE Transgas, the leading Czech gas importer, has won a dispute with Russia's gas producer Gazprom over the pricing of gas contracts. An Austrian court ruled that the Czech company didn't have to pay for unused gas under the "take-or-pay" principle.
"The arbitral tribunal has resolved the dispute between RWE's Czech subsidiary RWE Transgas and Gazprom Export in favor of RWE," Supply Trading representative Sabine Jeschke told Interfax."The court held that RWE Transgas is entitled to reduce its uptake of gas under existing take-or-pay commitments within the confines of long-term contracts with Gazprom Export to supply gas with oil coupling," she added. Gazprom plans to appeal the Vienna court's decision. "We consider it necessary to appeal at the Wiener Internationales Schiedsgericht with the request to cancel this ruling," the company said in a statement.Gazprom turned to the Vienna court trying to recover $500 million of advance payments for unused gas in 2008-2011 under the terms of a take-or-pay contract. The Russian company has another pending case against RWE in the Vienna court regarding a revision of the contract prices so that they reflect market levels.Gazprom's existing gas supply contract with RWE Transgas expires in 2035. Under the contract RWE Transgas gets 9 billion cubic meters (bcm) of gas with the minimum annual contracted amount (take-or-pay) at 90%.Russsia's gas major is already the subject of an investigation by the European Commission over alleged unfair competition and price fixing in the natural gas markets of Central and Eastern Europe. Experts believe that losing the case won't create a precedent for other importers. "The major customers from Europe have already got discounts for future supplies as well as carry-back price changes," Sergey Vakharameev, senior analyst at the Metropol investment firm told RT Business. "Gazprom is unlikely to face any complaints as its prices are quite competitive now; they are close to those of Statoil.  While spot market prices are surging as the winter season sets in." Last week Italian ENI said it might "not renew 'take or pay' contracts and try to rework the ones that are still in force," to avoid the 'take or pay' rule as it has become too expensive. Since the financial crisis hit in 2008, ENI has twice managed to get discounts from Gazprom on gas prices and a reduction in the minimum annual contracted volumes. Earlier this year Gazprom revised tariffs with Wingas (Germany), GDF Suez SA (France), EconGas GmbH (Austria), SPP AS (Slovakia) and Sinergie Italiane Srl. These companies purchase around 35 billion cubic meters (bcm) of gas every year or about a quarter of all Russian gas exports to Europe.
You can share this story on social media: