France could back down on business tax hike
Published time: 4 Oct, 2012 12:20
Edited time: 4 Oct, 2012 16:20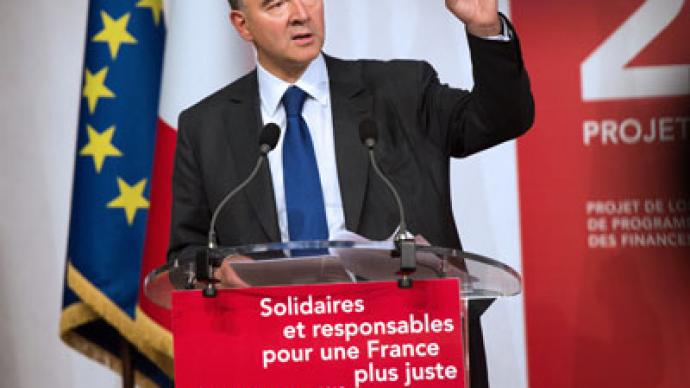 The French government is considering easing the tax burden on small business, which has been significantly increased in the 2013 budget, Finance Minister Pierre Moscovici said.
­"We will probably have to change it," Moscovici told France Inter radio after the country's entrepreneurs raised a wave of complaints over the severe tax hikes. The business community criticized the government's decision to boost capital gains tax on equity sales, stressing it would hamper entrepreneurs from selling their businesses.
"If certain measures are badly calibrated, it must be possible to have a dialogue on that," he said, pointing out talks with business leaders on possible tax easing later today.
The increase in capital gains tax on equity sales was designed as a part of the government's plan to save 30 billion euros in 2013. The measure itself was due to bring about two billion euros into the French treasury along with 8 billions from other business tax rises.
Another 10 billion euros of savings are due to come from a freeze in public spending, and the remainder from increased charges on high individual incomes. "This is a fighting budget to get the country back on the rails," according to Prime Minister Jean-Marc Ayrault.
Currently President Francois Hollande's government is struggling to narrow its deficit to 3% of output next year amid economic stagnation from 4.5% this year. The country is looking for 0.8% economic growth next year, but with unemployment at a 10-year high, and a bag of weak data its raises the question whether the target is realistic.