Former Anglo-Irish bank chief arrested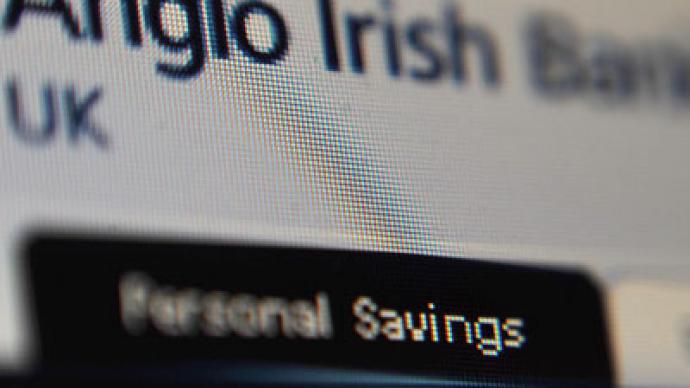 The former Anglo Irish Bank chairman has become the third of the bank's executives to be arrested within 24 hours. Sean FitzPatrick has been taken into custody on charges related to "financial irregularities".
The 64-year-old was arrested early on Tuesday at Dublin Airport and has been charged with 16 offences. FitzPatrick allegedly gave financial assistance to Patricia Quinn, her five children and ten senior clients of the bank to enable them to buy shares in the bank.On Monday police arrested two former executives of Anglo Irish Bank for allegedly encouraging a huge share-support scheme.This marks the first charges to be brought in an investigation of the lender that was central to the country's banking crisis. William McAteer, aged 64, a former finance director at Anglo Irish, is charged with unlawfully "authorizing" or "permitting" to give funds to named individuals to buy shares in the bank as the lender's stock hurtled toward collapse in July 2008. Pat Whelan, aged 50, a former Anglo Irish managing director in Ireland, was charged on counts relating to similar matters, the Irish Courts Service said. A detective told the court that Sean FitzPatrick, the third man arrested, replied "no comment" to each of the 16 charges and was granted bail to appear in court again on 8 OctoberIreland's Office of the Director of Corporate Enforcement (ODCE) and the police has been investigating the actions of the bank for over three years.They include loans given to a group of investors, referred to by local media as the "golden circle", as well as whether deposits were used to mask large withdrawals.Anglo, recently renamed the Irish Banking Resolution Corporation (IBRC) is slowly being wound down. Years of reckless lending left the state with a 30 billion euro bill, almost half of the amount needed to bail out the entire sector.Anglo Irish Bank, Ireland's third biggest bank, was nationalized two years ago and has since required a number of multi-billion euro government bailouts.It became a symbol of the problems which hit Ireland's Celtic Tiger economy when a property boom led to the country requiring a bailout by the International Monetary Fund and the European Union.Voters have been angered that nobody has been jailed for the mismanagement of the banks.The indictments come as investigations continue into the affairs of the bank that has cost Ireland more than any other lender since the onset of the country's deep banking crisis.