Alrosa flags IPO and diamond quality 1H 2011 financials
Published time: 7 Oct, 2011 13:25
Edited time: 7 Oct, 2011 17:25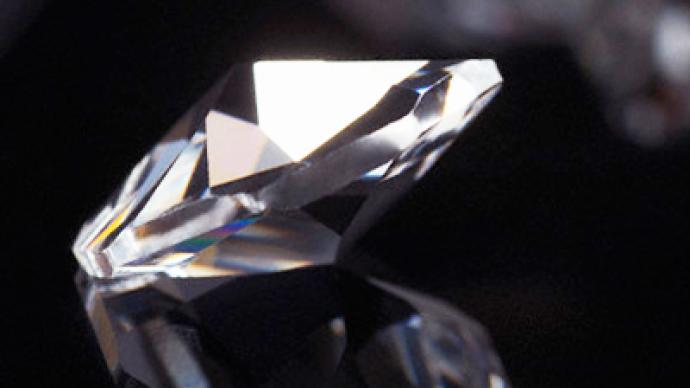 Russian diamond producer, Alrosa, is planning for a late 2012 or early 2013 IPO, and flagging a groundbreaking 1H 2011 financial release.
Speaking at the VTB Capital 'Russia Calling!" Forum in Moscow, Chief Financial Officer, Igor Kulichik said the company was currently in discussion with major shareholders, the Federal State Property Fund and the Republic of Yakutia, over the term of privatization, which is part of Russia's long term privatization agenda.He added that the company hadn't made a clear decision on timing but said he expected late next year or early in 2013, pending market conditions.
Kulichik said Alrosa would be looking at a valuation between $12 billion to $15 billion, and added that the company was initially looking at a standard IPO with GDR placement in Europe, but later became more interested in a Russian listing on the MICEX.
Alrosa had earlier announced plans to raise $3 billion in 2012 with a 20%-25%
placement during an IPO, but earlier this year said it may revise plans in light of its IFRS results, and diamond market conditions, which had allowed Alrosa to cut debt without need to place equity.  Speaking with Business RT Kulichik flagged impressive IFRS 1H 2011 results.
"Now in this pre-crisis volatile time we are in the ideal situation, we are sitting on a big sack of money. Our capitalization is better than before the 2008 crisis. And our sales volumes show a champion's performance. In the coming days we will publish our 2011 first half report and we will post such figures as the company has never seen in its history."