No benefits, just losses: Reasons why Ukraine stepped away from the EU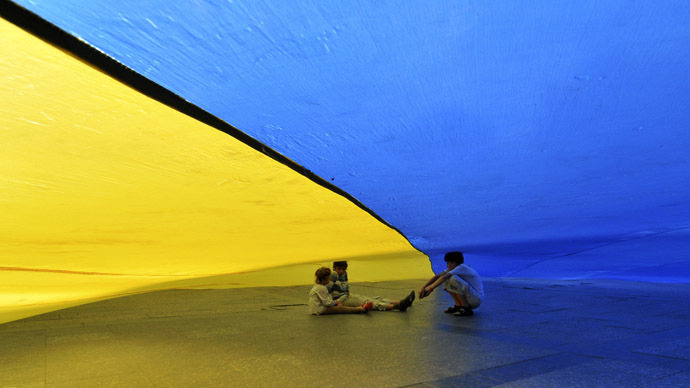 Kiev's decision to shelve the EU deal sparked protests and accusations that it was political. But looking at the details of the deal and the state of Ukraine's economy, it's clear that Kiev had pragmatic reasons not to rush into the EU trade zone.
Kiev's 11th-hour U-turn to halt its preparations for signing a European trade and political agreement did not come out of the blue – it was preceded by long negotiations with the EU. Ukrainian officials said repeatedly that the country would inevitably face substantial losses if Russia would close its borders to Ukrainian goods and restrict bilateral trade. As the EU failed to offer immediate benefits that would cover such losses, Kiev deemed it necessary to suspend the talks.
1 No financial guarantees
While Brussels has been demanding political and economic concessions from Kiev, it did not provide any financial guarantees. Ignoring the Ukrainian government's concerns of an $8 billion loss before the end of this year, the EU offered Kiev 1 billion Euro ($1.36 billion) aid. And even that amount, which has been dubbed "ridiculous" by Polish MEP Pawel Zalewski, was accompanied by demands to decrease budget deficit through potentially socially destabilizing cuts.
"The IMF position presented in the letter dated Nov. 20 was the last straw," according to Ukraine's Prime Minister Nikolay Azarov. The painful credit terms laid out by the IMF would have meant doubling utility bills, as well as freezing salaries. "We understood that we should expect help from nowhere, we can't leave our people without salaries and pensions, and we were bound to make a pause," Azarov said.
"I think it became clear to Ukrainian President Yanukovich that if he signs that deal, he is not going to get anything financially from the EU. There will be just talk about democracy, a zone of political stability and human rights. He is not going to get any money from the EU and he was going to lose a lot of money, because Russia would protect its market," political analyst Dmitry Babich told RT.
2 Trade losses
If Ukraine becomes a part of a free-trade zone with the EU, Russia would have to seal its "pretty open" border with its neighbor, for the fear of a flood of uncontrolled and untaxed goods that would ruin Russian industries.
Stressing that the problem has purely pragmatic, economic roots, Vladimir Putin went as far as saying the situation "could kill whole sectors of the Russian economy," including agriculture, aircraft and car manufacturing among the potential losses.
To protect its home-grown goods that risk being swept away by the European trade influx, Russia spent some 17 years negotiating with the World Trade Organization (WTO), Putin reminded on Friday. The trade and customs relations with Ukraine are currently based on entirely different set of rules with literally "zero export-import tariffs", he said.
At the same time, for Kiev the EU market will hardly be a substitute for the Russian market, as Ukrainian goods would not be as competitive in the Eurozone. Currently, over a quarter of Ukraine's exports go to Russia. Moreover, Ukrainian producers would find themselves facing increased competition from European imports, prompting a number of experts to suggest that a range of domestic industries would fail to survive European integration.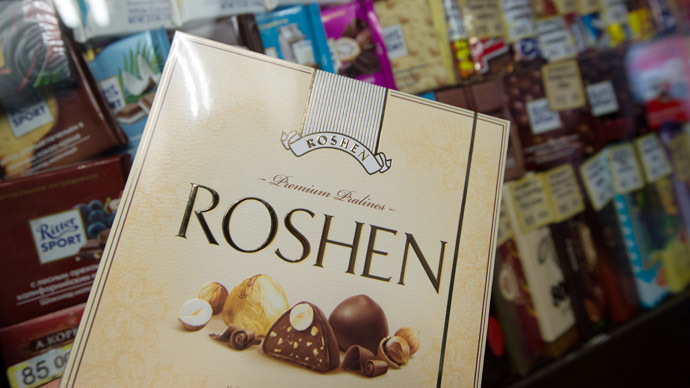 The prospect of large trade losses adds to the economic woes being experienced by Ukraine, which is currently in recession. Kiev is also struggling to pay off IMF loans, and hopes to secure new $15 billion bailout package. According to financial analyst Eric Kraus, it could slip into default in 2-6 months' time. Moody's rating agency has also put Ukraine at a "very high default risk" and depreciating currency reserves with a massive deficit means it could be the next Greece or Cyprus.
These are the reasons why EU's trying to attract Ukraine without giving it big and easy loans. But according to Babich it's "just not realistic" to think Ukraine could be seduced without more being put on the table. It is also in contrast with previous cases of the EU giving such loans to member state candidates and is hardly comparable to the amount of financial aid channeled to southern European member states like Greece.
Worse still, instead of offering Ukraine a helping hand, the EU clearly indicated it will not abstain from the political pressure by demanding the release of the imprisoned Yulia Tymoshenko, the former Ukrainian Prime Minister jailed on the charges of abuse of power during gas negotiations with Russia's Gazprom.
The allegations of political threats by the EU were voiced at the top diplomatic level, with Russian President Vladimir Putin accusing the European block of "blackmail" earlier on Friday.
"When we heard (I just found out yesterday) that Ukraine has suspended – not canceled but suspended – negotiations with the EU and wants to review everything, we heard a threat from the EU to Ukraine up to the point of holding mass protests. This is pressure and blackmail," Putin said at a joint press conference with Turkish Prime Minister Recep Tayyip Erdogan.
3 Gas prices 
Other demands that scared off Ukraine from rushing to the EU had to do with gas prices and tariffs for domestic consumers. The International Monetary Fund (IMF) recently imposed a demand to drastically increase the gas bills of Ukrainians while freezing the salaries at the current level and doing additional budget cuts – something which the Ukrainian Prime Minister Nikolay Azarov has called "the last straw" in EU talks.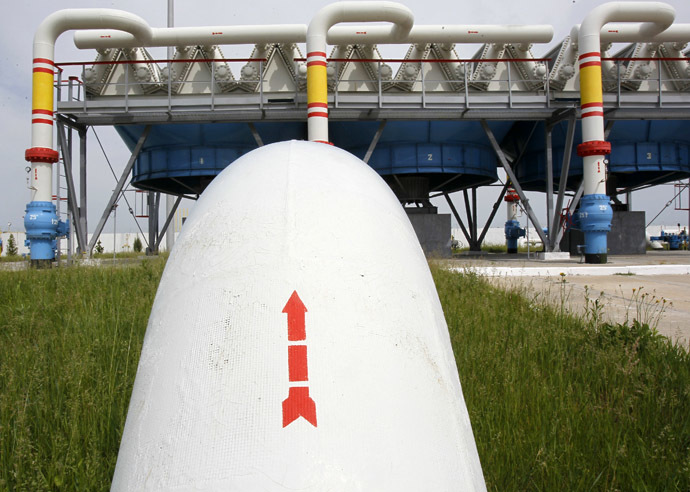 Apparently referring to Kiev's expectations that the EU will help negotiate the new IMF credit, Azarov said his government "understood, that no help is within reach, that we cannot leave our people with no salaries and pensions, and so we had to take a break [in EU integration process]."
Ukraine would have to increase domestic gas tariffs anyway, if it wants to join the EU, while it repeatedly had problems over late payments for the imported gas with Russia. The country has recently run into a gas debt of $882 million to Gazprom, although Ukrainian officials promised to pay it all back "by the end of the year."
Another piece of the gas puzzle is Ukraine's gas pipelines, which are in decrepit condition. Gazprom has offered to buy the lines, an offer state-owned Naftogaz has so far rejected. Russia has said it won't upgrade Ukraine's rapidly aging pipe system, which delivers about a quarter of Europe's Russian gas. 
Having received no promise of compensation for all the potential economic damages from aligning with the EU, Kiev now wants to create a three-party commission with Brussels and Moscow to find a way to alleviate those losses.
Russia is in favor of such negotiations, with Putin on Friday saying that he was not completely against Ukraine's EU integration, but that such an issue, apparently affecting the Russian economy, should be discussed at three-way talks before any agreement is signed.
You can share this story on social media: