Fitch downgrades Italy, outlook negative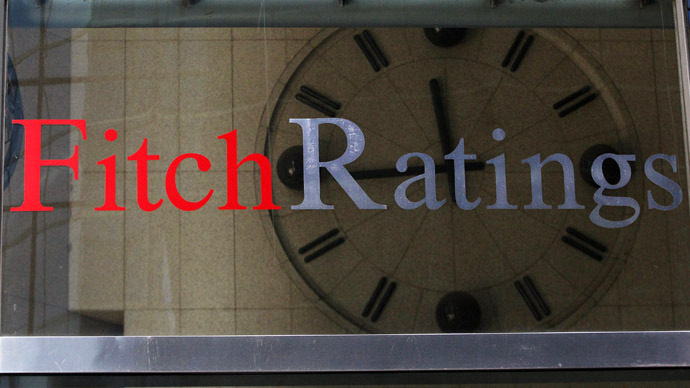 Adding to Italy's mounting economic troubles Fitch rating agency dropped the nation's credit rating one notch on Friday, citing uncertainty created by February's inconclusive elections. The agency warned of the potential for further downgrades.
The rating was cut from A- to BBB+, with a negative outlook. Fitch said that the failure to come up with a clear winner makes "it unlikely that a stable new government can be formed in the next few weeks," thereby harming prospects of further reforms.

"The increased political uncertainty and non-conducive backdrop for further structural reform measures constitute a further adverse shock to the real economy amidst the deep recession," the rating agency said in the statement released late on Friday.

Fitch stressed that the country's recession was one of the deepest in Europe, adding that it expect its economy to shrink by 1.8 per cent this year. The outgoing technocrat government of Mario Monti forecasted only a 0.2 contraction.

Reacting to the downgrade, the Italian Treasury said that the current political uncertainty was a normal part of democracy. "We reaffirm the confidence that Italy will find the political solutions and will therefore continue the ongoing reform process," it said in a statement.

February's election resulted in a hung parliament, with a center-left coalition winning the lower house but falling short of control of the Senate, which has equal legislative powers. Talks on forming a new government are not expected to begin before March 20.

You can share this story on social media: