S&P faces new probe over fraud, Fitch and Moody's in sights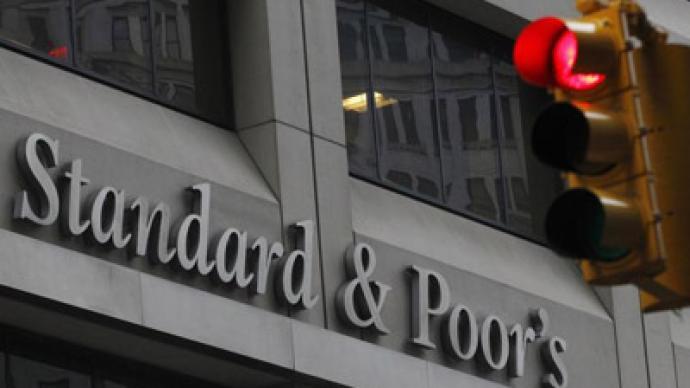 New York's Attorney General's Office has reportedly launched an investigation into three major credit rating agencies, seeking information as to whether it can bring a new action against them over fraud.
The news follow the US Justice Department's $5 billion lawsuit against Standard & Poor's over pre-crisis mortgage bond ratings, which was filed on February 5.The new investigation was started by New York Attorney General Eric Schneiderman, Reuters reported late on Thursday. Schneiderman issued a subpoena to Standard & Poor's this week. Ed Sweeney, a spokesman for Standard & Poor's, declined to comment on the news. The Attorney General's Office also requested information from Moody's and Fitch Ratings. The two agencies' officials could not be reached for comment by Reuters. S&P staff will now be questioned in court, while two other institutions will have to provide investigators with detailed information about ratings they issued in 2008 in the lead-up to the Global Financial Crisis.On Tuesday, the Obama administration accused Standard & Poor's of refusing to warn investors that the housing market was collapsing in 2006 because it would be bad for business.A Reuters source said that the probe concerns agencies' conduct in rating mortgage-backed securities and whether the three firms abided by agreements in 2008 to make certain reforms. The 2008 agreements settled an earlier probe by the New York Attorney General's Office of the firms' ratings of residential mortgage-backed securities leading up to the crisis. There were no sanctions, the firms agreed to be more transparent and to improve their fee structures. The agreement expired in 2011.The agreement may not allow the New York state to pursue legal action. In 2011 Standard & Poor's for the first time in history downgraded the US credit rating from the excellent Triple A to AA+. In November 2012, Moody's and Fitch Ratings were considering following S&P by cutting the US sovereign rating if it fails to avoid the so-called fiscal cliff. Fitch said that the debt ceiling is an ineffective and potentially dangerous mechanism for enforcing fiscal discipline. "If no budget deal is reached in the early part of next year and the debt trajectory just continues to rise … then we'd be looking at a downgrade of a notch to AA1," Bart Oosterveld, managing director at Moody's told Reuters in November.
You can share this story on social media: