'Asian countries are best prepared for fiscal cliff'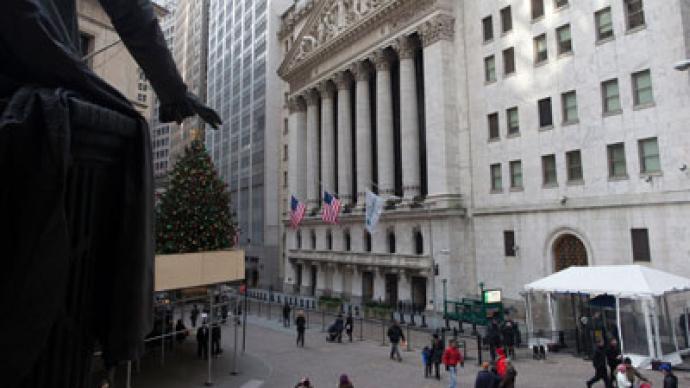 Asian creditor nations such as China, Korea and Japan will be less badly affected by the US recession which is inevitable in the next year or two despite any fiscal cliff deal, according to the legendary American investor Jim Rogers.
"Asia has huge amounts of money saved here for rainy days. The largest creditor nations such as China, Korea, Japan, and Russia…all have been saving money. They will be affected – but less badly affected," Jim Rogers who is now based in Singapore told RT.He adds that any tax hikes by Washington will lead to recession in the US in the next year or two. According to analysts at Capital Economics if the fiscal cliff deal fails real GDP growth would be nearly 3 percentage points lower than would otherwise be the case.The research group says the impact on Asia will largely depend on how much the individual economies rely on trade with the US. The US is the largest or second-largest export market for most Asian countries. Hong Kong is the most exposed and therefore the most vulnerable to a fiscal-cliff shock. Unlike most other Asian economies, it does not have the ability to cut interest rates because of the Hong Kong dollar's peg to the US dollar. Experts predict, as much as 1 percentage point of growth could be knocked off Hong Kong's economy in 2013 if the worst-case scenario plays out. Vietnam and Singapore are among other Asian nations that are vulnerable. Experts have started calculating the impact of how potential tax hikes and spending cuts in the US would affect other parts of the world as talks over the Fiscal cliff stall again.Differences between President Barak Obama and House of Representatives Speaker John Boehner are threatening to unravel significant progress made over the last week.On Wednesday President Barack Obama accused opponents of holding a personal grudge against him while the top Republican negotiator called the President "irrational."