Financial pyramids make comeback in Russia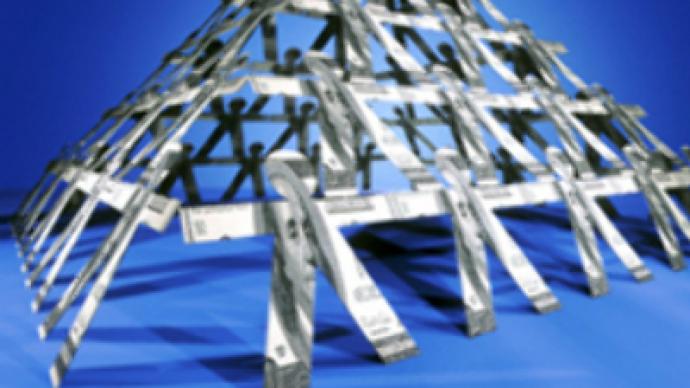 The 1990s in Russia was a time of financial uncertainty. The Soviet Union had collapsed and people had no confidence in banks or roubles. With high inflation, saving money for the future was not an option. Little wonder, then, that with their promises of
Now, another financial pyramid has collapsed in Russia leaving hundreds of thousands of people deceived and millions of dollars lost.
In a financial pyramid, investors put their money in and wait for new investors to do the same. Those at the top collect the incoming cash. In many cases they run off with the deposits and the pyramid collapses.
Lidia Pertseva says she lost all her savings this way and now suffers from heart attacks. She's trying to get at least part of her money back at a compensation centre in Moscow.
"There have always been financial pyramids and always will be. The newcomers always hope that they see the beginning. But it is confidential information, available to the organisers only," says Tatyana Morozova, a financial consultant.
A police officer, who wants to remain anonymous, explains the situation: "Yes, we have a list with ample evidence against those behind the pyramids. But since there is no single application from the cheated depositors, we can't help and all the protests and demonstrations once the pyramid's crashed and the managers are on the run are useless."

The general public does not know how to distinguish a pyramid company from a legitimate one. There are, though, some indications which may help.
They include bright and obtrusive promotion which promises more than 12 per cent annual profit and the absence of a licence number. Also, the pyramid only gets its money from newcomers.
You can share this story on social media: