Russia Post pushes further into retailing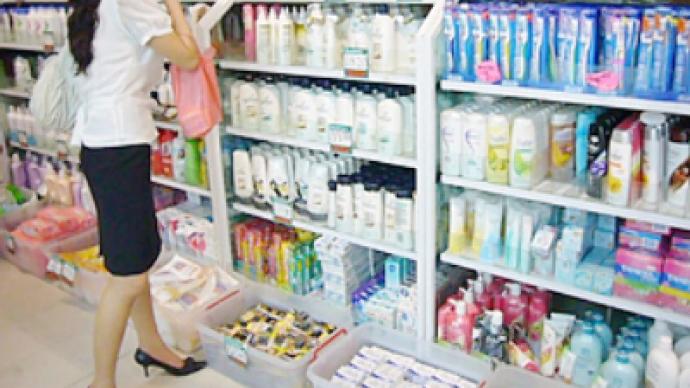 Russia Post has launched a food and non-food sales in three of its Moscow branches and is looking at further expansion.
Three Postal grocery food stores are already in operation with one branch an Prospect Mira, in Moscow's northern suburbs being supplied through X5 retail Group subsidiary, Express retail. The project has recently opened and Russia Post will look to expand it elsewhere if the trial run is successful, according to Valery Tarakanov, General director of Express retail.
"The project is quite new for the market but already attracts the interest of the clients. It is a bit early to forecast and estimate the exact supply volume- as soon as it become better known we might see its successful development throughout Russia"
Russia Post is also looking to expand into pharmaceutical products Deputy General Director at Russia Post, Federal Russian Post, Igor Mandrykin, says the organization is working to get pharmaceutical licenses in order to introduce the new service in November.
"If there is a demand for a specific group of products, then why not to go ahead with this. The new format provides for the sale of goods in food-and non-food-categories, as well as pharmaceutical products, including prescription drugs"
Mandrykin added that it is currently planned to 20 stores in post offices by the end of this year with 135 planned by the end of 2011, after evaluating their feasibility and generating a strategy.
"The store will offer about 3 thousand kinds of products. The volume of investments into the opening of one section is estimated at 2.2 million roubles. We expect that the turnover of each branch of the retail trade will amount to 2 million roubles per month, but the main goal now is to check the technology and work out a model."
Russia Post has retail experience with mobile phones and mobile contracts, and posted 10 thousand mobile phone sales between June and October this year. Alexei Krivoshapko General Director at Prosperity Capital Management says nuances will have to be taken into consideration considering the profile post office customers.
"Major Post office clients are people of the retired age whose needs for products is at the lowest possible prices is well satisfied by the large retail networks."
You can share this story on social media: