Fannie Mae sues 9 leading world banks over $800mn loss from Libor rigging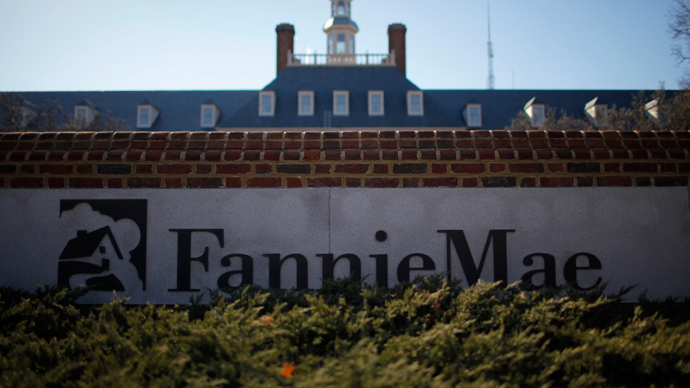 US mortgage agency Fannie Mae has filed a lawsuit against nine of world's biggest banks, citing $800 million in losses it claims came from the manipulation of the key interbank rate - Libor.
The lawsuit filed at the District Court of Manhattan is against Bank of America, Barclays, Citigroup, Credit Suisse Group, Deutsche Bank AG, JPMorgan Chase & Co, Rabobank, Royal Bank of Scotland and UBS AG, claiming they artificially lowered the rate from 2007 to 2010, the Washington Post reported.
In the filing Fannie Mae said it lost about $800 million on "swaps, mortgages, mortgage-backed securities and other variable rate transactions" tied to Libor.
The London Interbank Offered Rate (Libor) serves as a standard interest rate for loans between banks and is a benchmark for the estimated $360 trillion in lending to businesses and consumers.
The biggest US mortgage firm stood at the roots of the 2007 financial collapse and now has joined a long list of pension funds and asset managers suing the big lenders for rigging Libor and causing billions in losses. By lowering the rate banks created the impression they were financially stronger than they really were during the crisis.
Under the same complaint, Fannie Mae is also suing the British Bankers' Association (BBA), a private firm that collected the data from banks needed to calculate the daily Libor rate.
In July, the BBA transferred administration of the rate to NYSE Euronext.
Earlier in March smaller competitor Freddie Mac submitted a similar claim against the BBA and another 15 banks.
In December's inspector speech Fannie Mae said that both mortgage companies with their approximately $1 trillion holdings, lost billions of dollars in interest-rate swaps, floating-rate bonds, mortgage-backed securities and other assets related to the LIBOR scandal in the 2010-2012 period.
Four Banks: Barclays , UBS, RBS and Rabobank, have already recognized their part in influencing the Libor rate by paying multimillion dollar fines to UK and US authorities. They were the first to settle claims for rigging the interbank rate.
You can share this story on social media: