Barclays faces another probe in the US as it gets over Libor scandal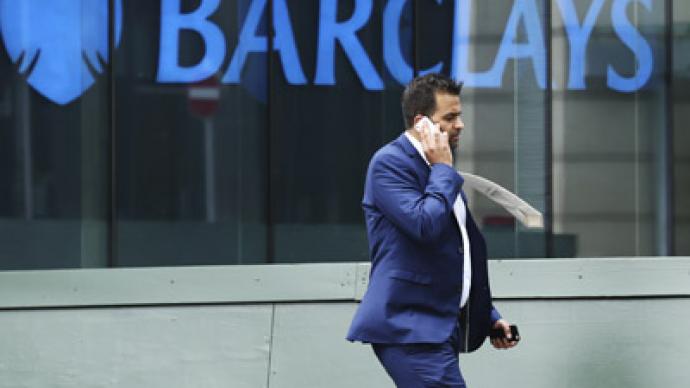 UK major bank Barclays, already hit by the Libor rate fixing scandal, faces two additional investigations in the US over alleged power price manipulation and over its relations with Qatari investors.
Barclays said the Federal Energy Regulatory Commission is investigating whether the lender manipulated power prices in the western states between 2006 and 2008. While the Department of Justice and the Securities and Exchange Commission are probing whether the group's fundraising made in 2008 with the help of Qatari wealth fund were "compliant" with the US Foreign Corrupt Practices Act.Barclays is already probed by UK Serious Fraud Office, which prosecutes bribery and white-collar crime, into payments to Qatari investors after the bank raised 11.5 billion pounds to avoid a state bailout at the peak of the crisis. Prosecutors are cooperating with the Financial Services Authority (FSA), which is investigating the bank and four current and senior employees, including finance director Chris Lucas, to find out whether the bank appropriately disclosed payments to the Qatar investors. Barclays disclosed the FSA investigation when it released half-year results in July. Barclays said it provided information from its own investigation and is cooperating with the regulators in the UK and the US.In June Barclays paid as much as $452 million to settle the probe by US regulators over the alleged Libor rate fixing. Barclays is the only bank to have admitted attempting to rig Libor, though over a dozen global banks including Citigroup, JPMorgan and Deutsche Bank are under international scrutiny.Barclays disclosed the US probes after announcing its third-quarter pretax profit rose to 1.73 billion pounds or 29%; in line with expectations. However, the lender had to set aside 700 million pound to pay fines for mis-selling payment protection insurance, and a 1.1 billion pounds to buy back its own debt, which resulted in a loss of 47 million pounds for the quarter.
You can share this story on social media: