Will Facebook go .ru?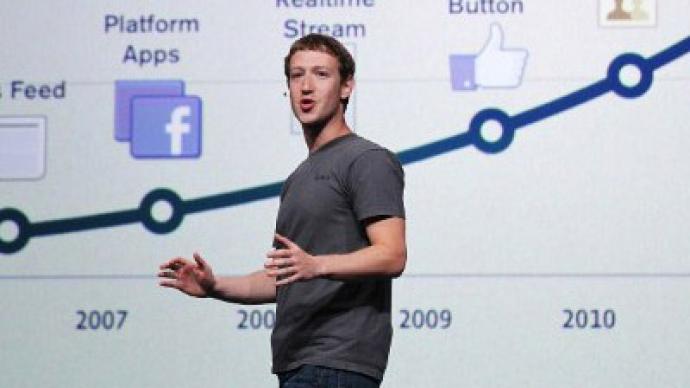 Facebook has been getting closer to its users all over the world by owning domain extensions of various countries: facebook.fr, facebook.vn, facebook.ca etc. But getting .ru to its name may prove to be a challenge.
A Russian firm, Center of Financial Technologies (CFT) owns the domain facebook.ru. The software developer has been rumored to be asking Facebook Inc. one billion dollars for its domain name.CFT says the chances of selling the domain name for a high price depends on facebook. Copyright expert Vadim Kolosov says Facebook could get the domain if it goes to court. "Facebook is a trademark owned by Facebook Inc. and they have the exclusive rights to the name. This is true for all the Paris Convention countries and Russia is one of them", says Kolosov.In 2008 Facebook launched the Russian version of the site, and it has been gaining popularity. It could mean sooner or later the Californian company may be interested in acquiring the Russian domain name. If it comes to trial it would take place in Russia, because the domain name is Russian. Vadim Kolosov says in his experience of Russian copyright, trademark disputes are traditionally ruled in favour of the owner of the trademark, but it can take ages. The domain name facebook.ru was registered in 2005, after the facebook trademark already existed, and there isn't a website on the domain. But such litigations, even if successful, can take years as was in the case for such companies as Kodak, Audi and Google. Internet squatting, when a company registers a domain to sell it for a hefty sum later on, is common on the Russian web. CFT denies it is holding negotiations with facebook at the moment. "We decided not to use the name due to the escalating popularity of facebook" says CFT's representative.