Investors rush for 'music bonds' and 'pizza bonds' - study
Published time: 9 Aug, 2012 09:08
Edited time: 14 Aug, 2012 18:01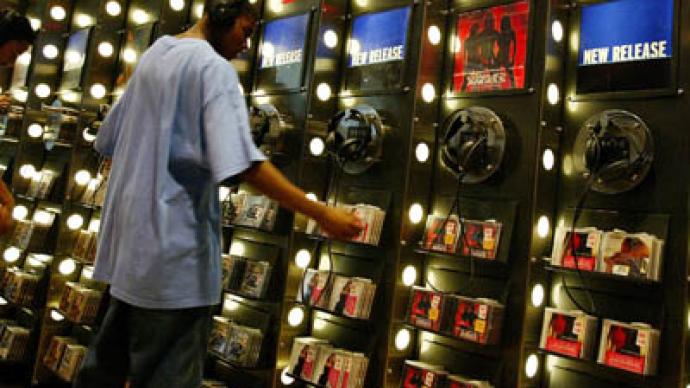 While the global financial markets continue their roller coaster and developed economies slip into recession, investors are trying to secure an income with exotic forms of collateral.
US performing rights organization SESAC Inc. is preparing a $300 million bond package, backed by the music royalties it collects from the broadcasting of songs by Bob Dylan, Neil Diamond and jazz musician Cassandra Wilson, the Dow Jones Newswires reports. The unusual bonds are only available to "qualified institutional buyers," or those with $100 million or more of investable assets.
The Standard & Poor's rating agency gave the SESAC offering a rating of BBB-minus, just one notch above "junk" status, as the unusual bonds are considered a risky asset. Goldman Sachs, which has been shopping the SESAC offering to investors, expects the bonds to yield up to 5.2%. For comparison, Treasuries currently are yielding 0.7%.
However, the idea of "music bonds" isn't new and dates back to the 1990s when David Bowie sold $55 million in "Bowie bonds" backed by 10 years of royalties on albums he recorded prior to 1990.
The market for esoteric debt, ranging from cell phone tower leases to pizza franchise revenues has been booming over the last two years. As many as 13.2 billion new financial instruments have been issued at the market this year, according to research prepared by Deutsche Bank.
In March, Domino's Pizza sold $1,575 million worth of bonds backed by franchise revenue. Last November, Miramax Film sold a $550 million deal backed by licensing and distribution revenues from films such as "Pulp Fiction" and "Good Will Hunting."