Evraz incurs anti-monopoly probe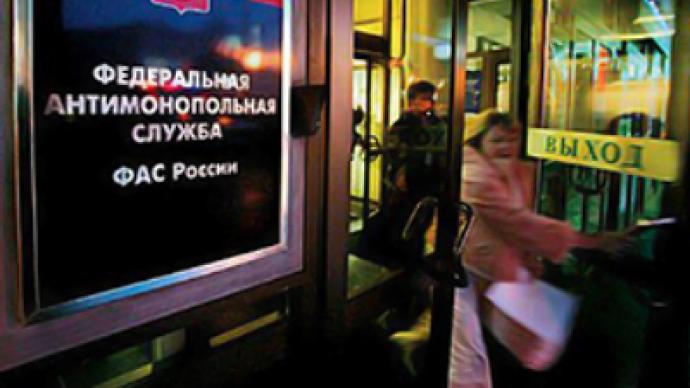 London listed Russian steelmaker, Evraz, has become the subject of a probe by the Federal Anti-Monopoly Service, with Prime Minister Vladimir Putin making clear his displeasure at rising prices.
Speaking with the Prime Minister on Monday, FAS chief Igor Artemyev declared an investigation was underway to look at market abuse claims by the Evraz Group.
"An anti-monopoly investigation was begun last week against Evraz Holding for monopolistically high prices."

The claims come after an analysis of the steel bars market was undertaken early this year, with the FAS looking at underlying reasons for sharp price rises for coking coal and iron ore.
Prime Minister Putin said the price rises were a matter of serious concern and that with Russia coming out of an economic recession had to be looked at. "Of late, we have been getting out of the crisis, we have seen parallel tendencies related to what I think is an unclear desire of some industries to raise the cost of their products," and adding. "A possible price rise for metallurgy prices has been announced. This should be taken most seriously and discussed in order to take a look at realities, the pricing
formula and other components."
Evraz Group Vice President for Public Relations Alexei Agureyev told Itar-Tass, "We have so far not received any explanations or documents by official channels, including the FAS order on the opening of the violations case."
Evraz Group is one of the world's largest vertically-integrated steel, mining and vanadium businesses, with operations across Russia and a strong global footprint including operations in North America, Europe and Africa. It also has a major stake in coal producer Raspadskaya which has recently been hit by two explosions at its Kemerovo region coking coal production mine which accounts for a significant proportion of Russia's coking coal needs.
You can share this story on social media: