Youth unemployment hits record 23.9% in eurozone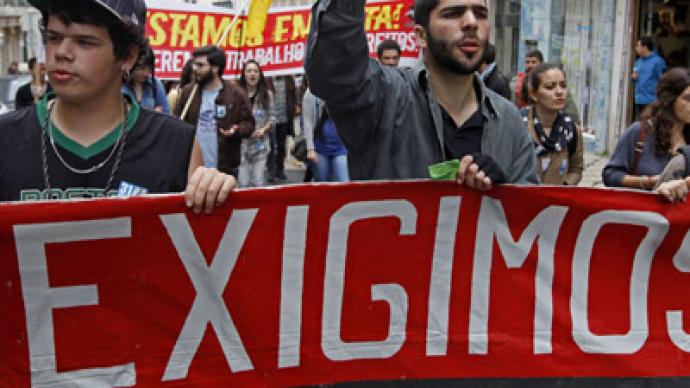 Unemployment among young people in the eurozone hit a record 23.9% in October with Southern member countries among the worst affected.
Those under-25s out of work in the eurozone is up from 21.2% year-on-year, The Guardian reports. There are now 3.6 million Europeans under the age of 25 out of work in the region. These figures vary starkly between northern and southern European countries as Spain saw 56% of its young people out of work, while in Germany only 8.1% of the young are unemployed.

Austria and the Netherlands also saw a lower youth unemployment rate of 8.5% and 9.8% respectively. For comparison, Greece reported 57% young people out of work in the third quarter of the year.
Last month the Eurofond research agency reported that young unemployed Europeans aged 15 to 29 who are not in employment, education or training – so-called NEETs – had reached a record level. The total costs associated with the rising numbers of NEETs are €10.8bn in public finance and €142.1bn in estimated loss of output, according to the research.
The number of young adults in work across the EU is the lowest on record with 30%, or 5.8 million young adults in the region in part-time employment, a 9% increase over a decade, according to the Eurofond report.
Meanwhile the total jobless rate in the eurozone reached a record high of 11.7%, from 11.6% in September, meaning 19 million people in the bloc were out of work. The gap between southern and northern member countries is wide too, ranging from 4.3% rate in Austria to in 26.2% in Spain. Meanwhile the average unemployment rate in the 27 member states of the EU was at 10.7%.
"Since the labor market usually lags the economic cycle and the overall eurozone economy is likely to deteriorate further in the fourth quarter, unemployment rates could climb further well into next year," Christian Schulz at Berenberg Bank told The Guardian.