­Eurozone slides further into recession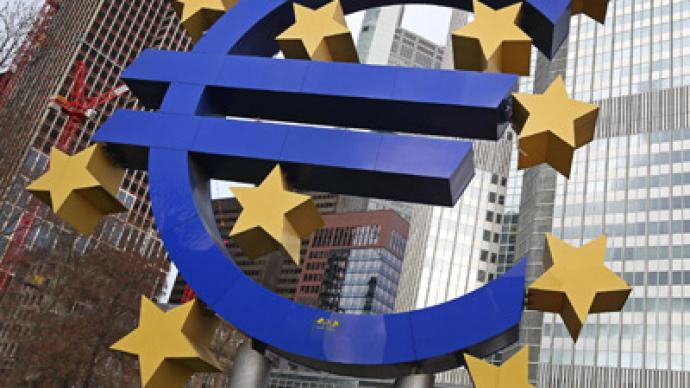 The economic output in the eurozone has fallen 0.6% in the fourth quarter according to Eurostat , which is 0.2% higher that experts predicted.
The recession followed a 0.1% drop in the third quarter and was driven by the eurozone's biggest economies, Germany and France. Germany's economy shrank at the end of 2012, marking a 0.6% fall in GDP compared to the previous quarter. It's the sharpest drop of the national output in four years. A significant decline in manufacturing exports which is the mainstay of the German economy was the reason it was dragged down. However, experts predict Germany will jump back on track soon which should revive the euro bloc as a whole.The second largest economy in the eurozone, France saw its GDP fall 0.3%. According to preliminary estimates from the national statistics agency Insee, GDP remained flat for the year. French output fell by 0.1% in each of the first and second quarters of 2012, which means the country has already experienced one bout of recession in the last twelve months. French GDP for 2013 is expected to grow by 0.8%.The drop in two quarters in a row was the steepest since first quarter of 2009. According to Eurostat, 2012 was the first calendar year for the eurozone with no quarter showing economic growth.Only Slovakia and Estonia out of the 17-country bloc managed to show positive dynamics and grew at the end of 2012. However statistics on Ireland, Luxemburg, Malta, Slovenia and Greece are yet to be published.Eurostat estimates that the UK economy shrank by 0.3% in the last quarter of 2012. The euro has taken a hit on the news and slid to three week low against the dollar. It also dropped against the yen.
You can share this story on social media: