Euroset and Svyaznoi differ on store buyout claim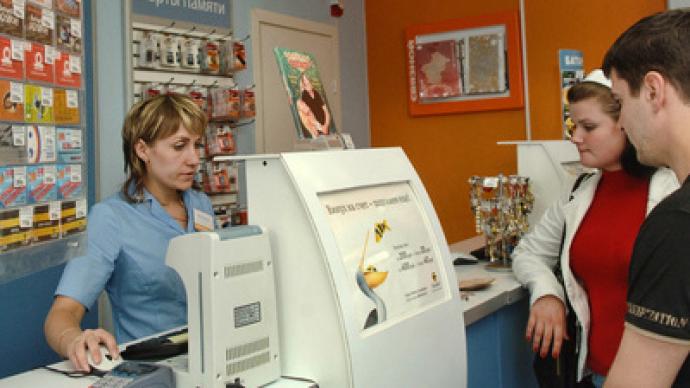 Leading Russian mobile retailer Euroset has announced plans for a take over 500 Svyaznoi retail stores, while Svyaznoi has rejected the claim, with analysts questioning if Svyaznoi's pricing policy has created issues for the company.
­Alexander Malis, president at Euroset , confirmed the deal saying that Euroset will increase the number of stores across Russia by spring. 
"The agreements have been signed already with the landlords in over 273 stores. We expect gradually to take up 500 profitable stores, which are currently operated by Svyaznoi, in different cities of Russia during March and early April."

Elena Nogotkova Head of Public Relations at Svyaznoi denied the statement saying that the retail chain of the company is planning to expand despite competitors actions.

"The typical retail store of Svyaznoi is very attractive for the competitors assuming the average sale turnover was almost 75% higher than of Euroset. Still none of our stores has been taken over by Euroset. Moreover, Svyaznoi will increase its retail chain by 500 stores in 2011 regardless any competitors' intensions. The company has successfully opened 85 retail stores in January-February" 

Svyaznoi reduced prices to increase average sales volume resulting in falling revenues, over recent years.   Denis Kuskov, head of analytical agency Telecom Daily said that the Svyaznoi pricing policy could have a bottom line downside 

 "The increase of sales volumes doesn't always lead to a positive balance and growing net revenues if the stock is sold with a significant discount to the market price. Such policies could lead to a decrease in market share of Svyaznoi and have a negative impact on the financial performance of the company that will be difficult to balance."

Kuskov added that major retailers do not own store premises but rent them and closing of unprofitable stores and changing locations is a standard strategic maneuver
"The majority of large dealers' network start and close down an average of 300 operating stores per year depending on profitability, and it is possible that the forthcoming change of ownership is a part of the normal process. To occupy a store premise you can either wait till previous tenant steps back, or negotiate with the property owner more favorable price for him and retake the premise for your store"